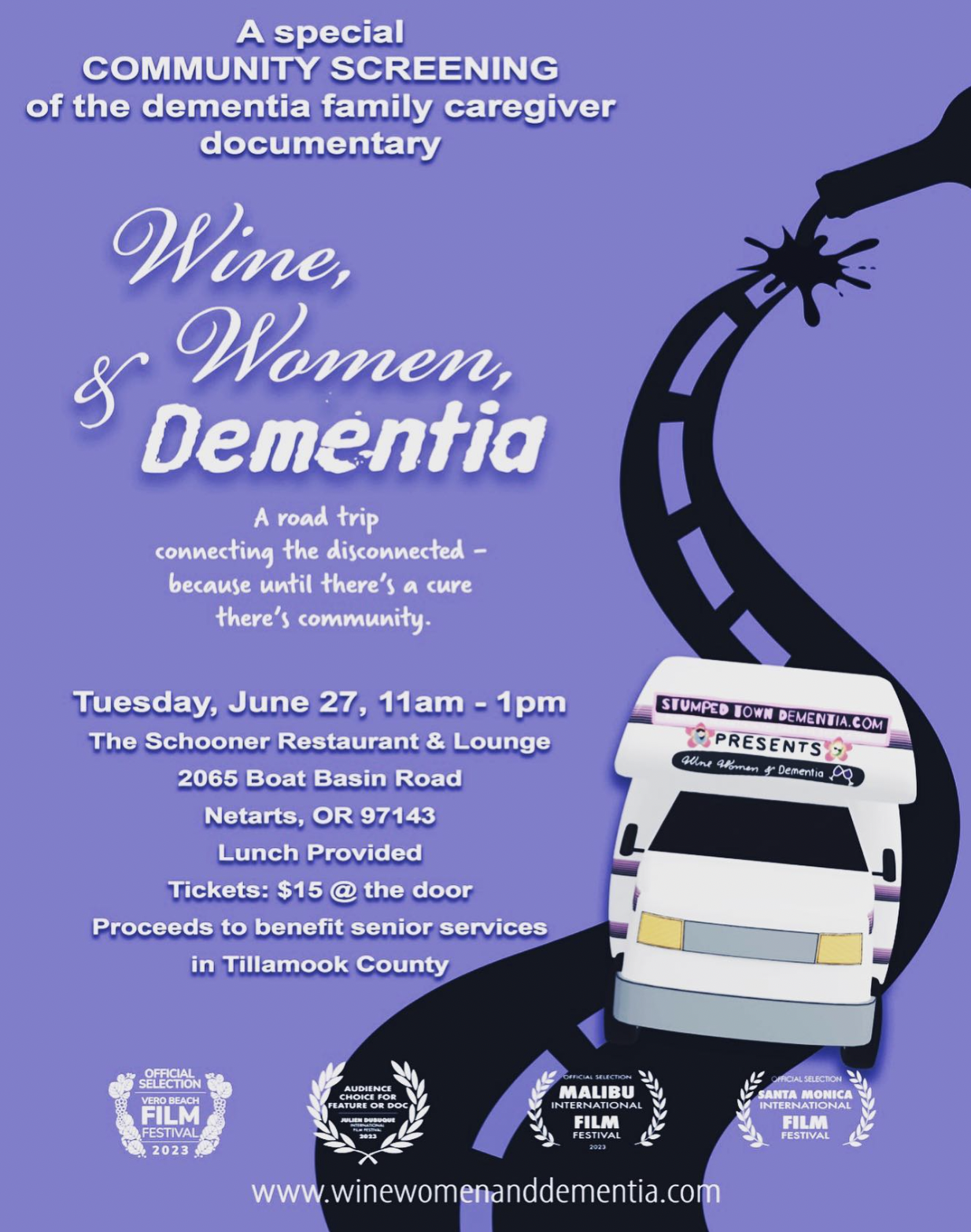 Wine, Women & Dementia Documentary
Are you a dementia caregiver? Have people in your life who require care? Know someone struggling to keep their head above water while caring for their dementia person? Or are you looking for information because you anticipate someday you could find yourself in this role? Well, do we have a film for you!
The Schooner is so proud to be presenting this private community screening of Wine, Women & Dementia ~ an amazing, heartfelt and hilarious documentary about life, death and finding your tribe to help make the journey a little easier.
We invite you to join us, Tuesday, June 27th @ 11am for a light lunch and WWD viewing party!
Cost is $15 and proceeds will benefit senior services in Tillamook County.
Please RSVP by private messaging us on Instagram or Facebook, or email @ libra11254@gmail.com