The Tillamook Dairylands – where being the best comes naturally
Where else can you find rugged, untamed mountains, pristine pastoral landscapes, and the unmatched beauty of the Pacific Ocean? Only in The Tillamook Dairylands. Our natural beauties have remained mostly untouched and are still used and enjoyed for their original intents; miles of dairy lands that produce the world's best cheese, bays and rivers where the fish, crabs, clams, and other seafood are abundant, and forests full of wildlife. Come check it out.
Choose your own Adventure
There's no limit to what you can discover during a trip to Tillamook. With some of the world's best water trails, breweries, and hiking trails all within reach – Tillamook is the place for adventurers. Enjoy abundant fishing, crabbing and clamming in our many lakes, rivers and bays or spend an afternoon inside one of our several interactive museums. Go explore; we'll see you out there.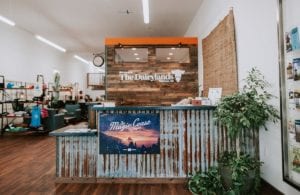 Personal Visitor Informational Services
Tillamook's Visitor Center is located inside the Tillamook Chamber of Commerce in historic downtown Tillamook. Find comprehensive information on what to do, where to eat, and places to stay in and around our area. We also offer free, hot coffee from Five Rivers Coffee Roasters and welcoming places to sit and work quietly for a bit while you're in town. Groups are welcome to reserve our upstairs conference space for their meeting.
The Visitor Center is located at 208 Main Avenue and is open Monday – Friday from 9 a.m. to 4 p.m. and Saturdays from 10 a.m. – 4 p.m. during the summer months. You can call 503.842.7525 for more information, or visit our website tillamookchamber.org.