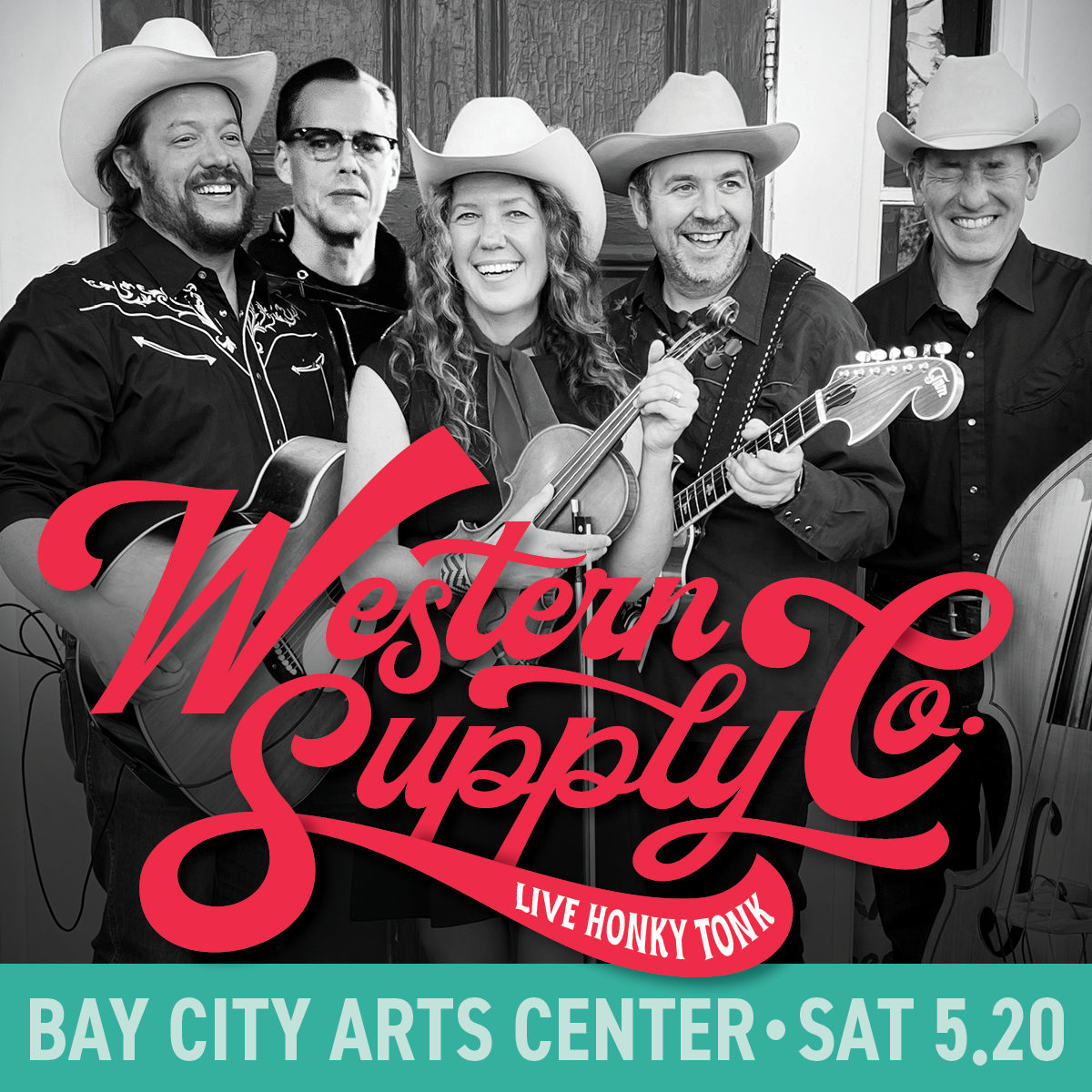 Western Supply Company- Swing Dance Concert!
SWING DANCE CONCERT: Saturday, May 20th at 7pm, Western Supply Company is back at BCAC! If you're looking for a great time and a fun night of dancing come on out and join the fun! Concert tickets are a suggested donation of $20, $15, or $10. Doors open at 6:30pm. Get your tickets in advance at the following link: BCAC Concert Tickets
Western Supply Company features Garrett Burt (vocals/rhythm guitar), Jesse Cunningham (lead guitar), Jenn Huckins (Huck) (fiddle), Keith Brush (bass) and Tommy Chiffon (drums). You may have heard Western Supply Company tearing it up at the Landmark Saloon with originals and covers in the flavors of honky tonk, vintage country, western swing and rockabilly — from Bob Wills to Merle Haggard and Ray Price.