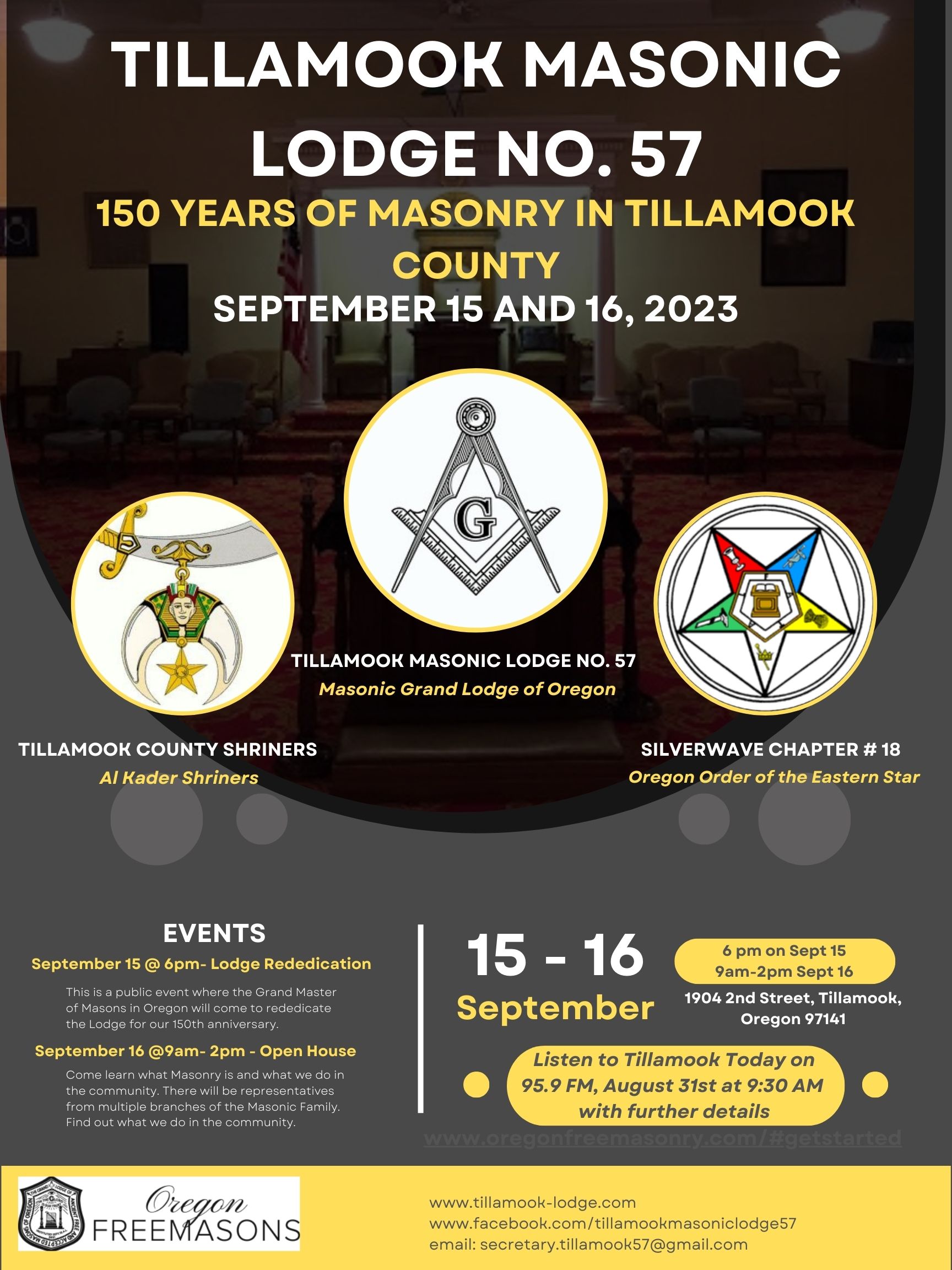 Tillamook Masonic Lodge No. 57 150th anniversary rededication
Tillamook Masonic Lodge No. 57 will be hosting a rededication of our lodge in honor of our 150th anniversary of Masonry in Tillamook County. This is a public event. The Grand Master of Masons in Oregon will be coming to perform the "Cornerstone ceremony" in honor of this auspicious event.
If you are affiliated with the Masonic Family or just curious about Freemasonry, come out and help us celebrate.