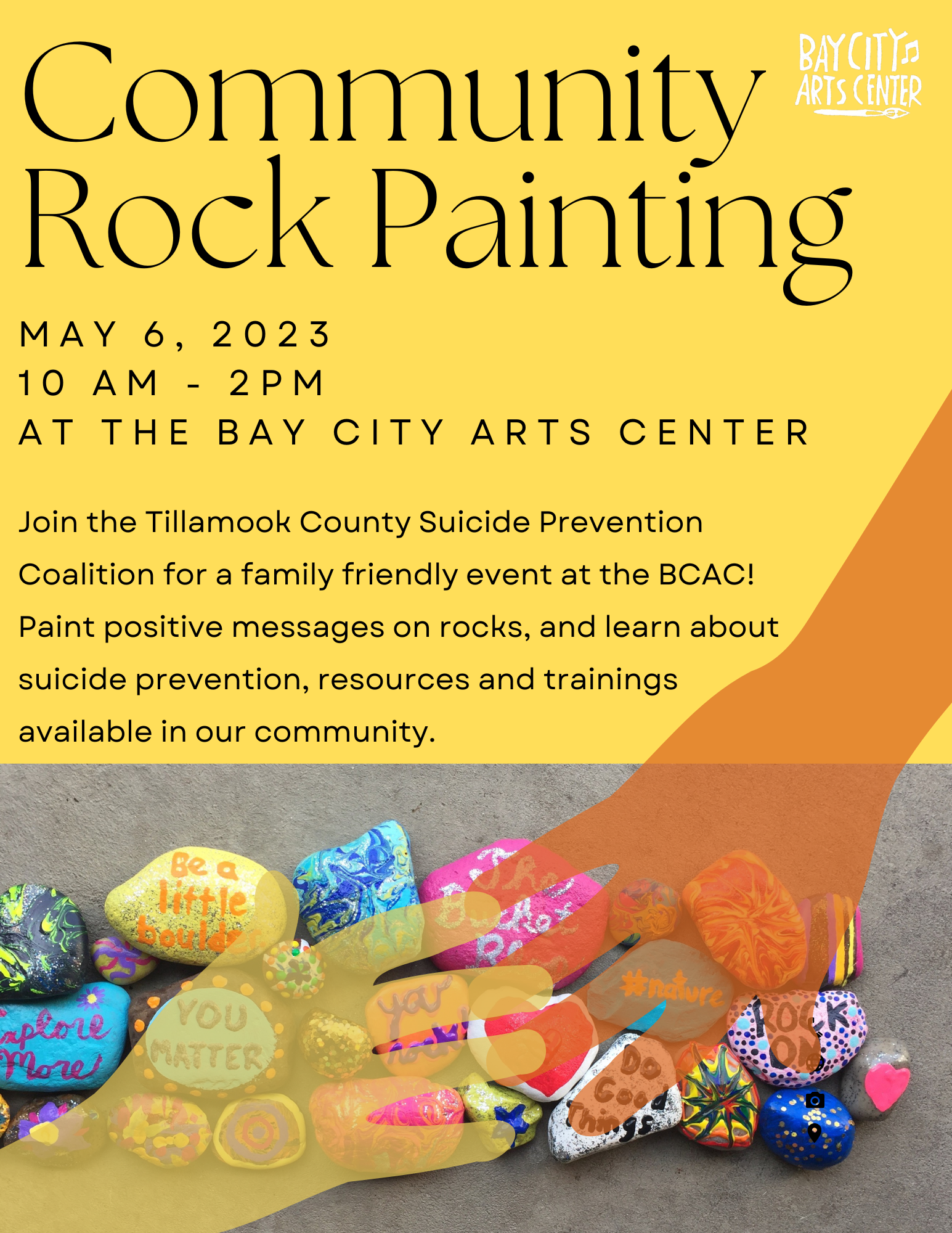 Tillamook County Suicide Prevention Rock Painting Event
The Tillamook County Suicide Prevention Coalition will be holding a free family friendly rock painting event on May 6th at the Bay City Arts Center from 10AM-2PM. Paint and painting supplies will be available. The event will have an information table where community members can learn about suicide prevention. At the event, community members will be encouraged to paint positive messages on rocks including the new 988 Suicide & Crisis Lifeline.
The Tillamook County Suicide Prevention Coalition is a group of Tillamook County residents who are dedicated to suicide prevention and support. The coalition meets once a month to discuss strategies to raise awareness of suicide prevention resources, raise awareness of crisis supports, promote prevention education, and plan community events in Tillamook County.