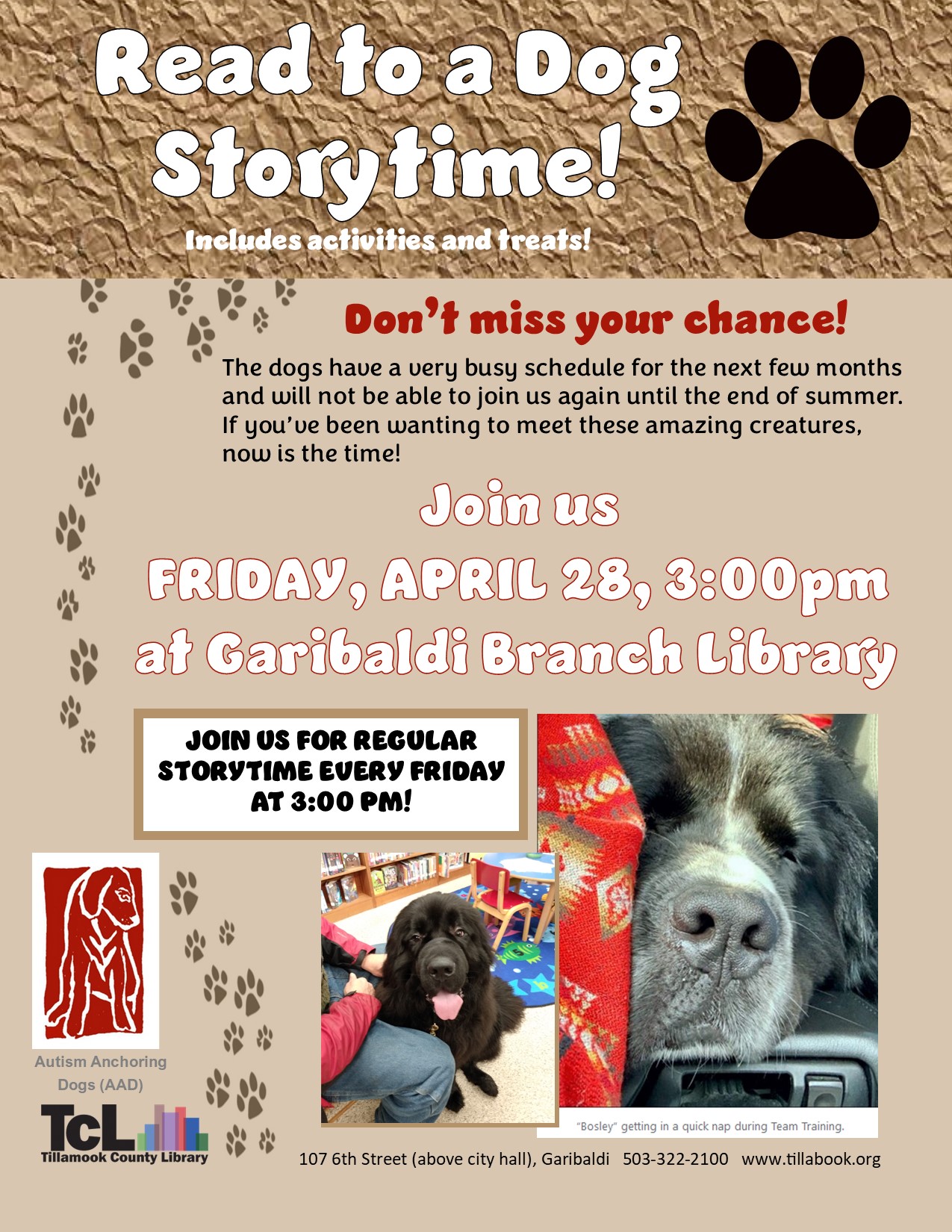 Read to a Dog Storytime at Garibaldi Branch Library
Don't miss your chance!  The dogs have a very busy schedule for the next few months and will not be able to join us again until the end of summer.  If you've been wanting to meet these amazing creatures, now is the time!
Join us Friday, April 28th at 3:00 to read to a dog and enjoy other storytime activities.