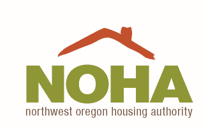 The Board of Commissioners for the Northwest Oregon Housing Authority is seeking public comments on its proposed FY 2023 Annual Plan.
Written comments must be received no later than 2:00 pm PST on March 29, 2023.
The Board will convene a Public Meeting on Thursday, March 30, 2023 at 9:00 am, where the written comments will be introduced as well as verbal comments accepted.
The public meeting will be held virtually.  A copy of the plan and a link to the meeting are posted at www.nwoha.org.
To receive a printed copy of the plan, please contact us at (503)861-0119, (800) 927-9275 (TTD) or receptionist@nwoha.org.
Copies of the plan have also been provided to all public library branches in Clatsop, Columbia and Tillamook Counties.