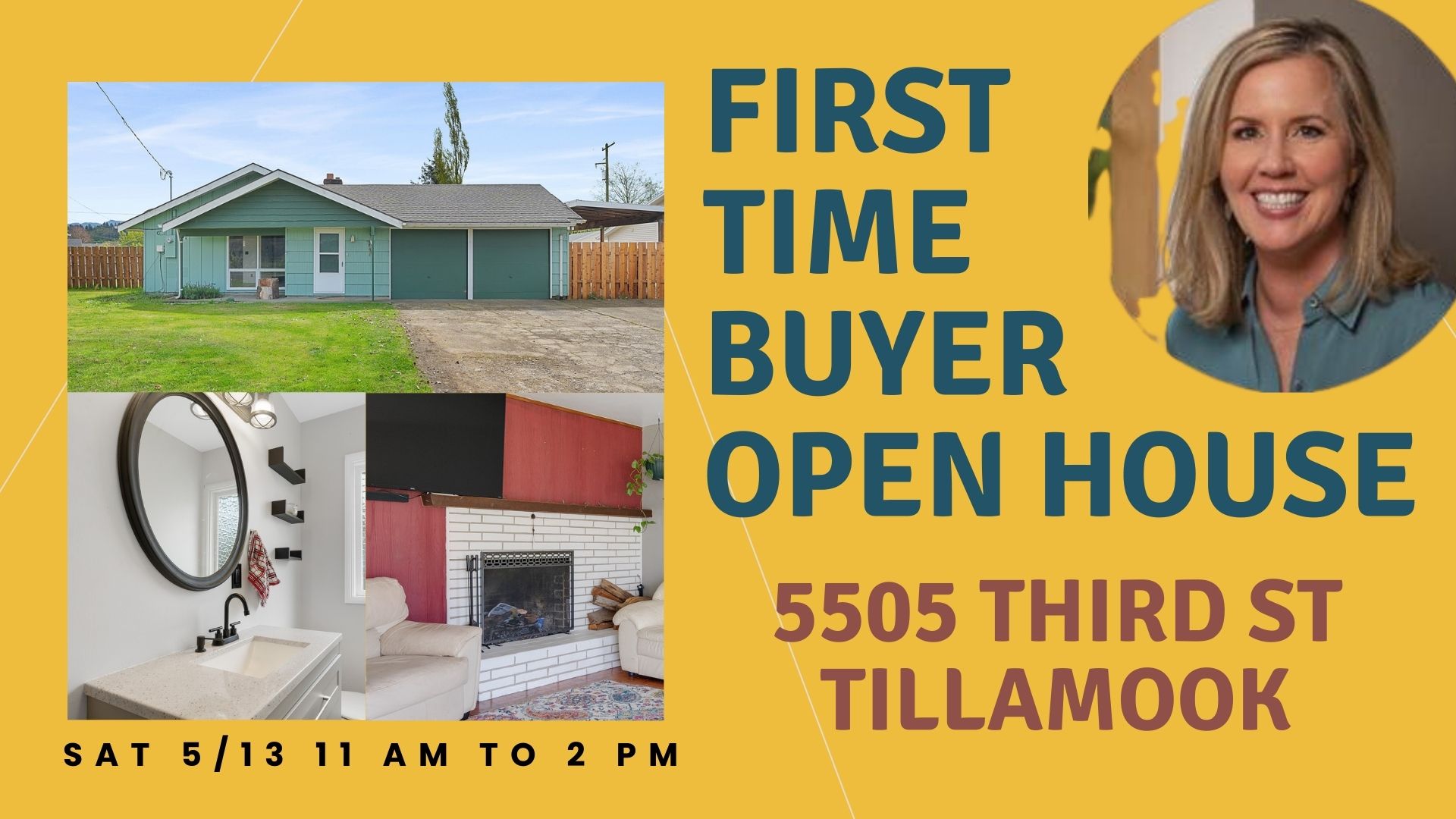 OPEN HOUSE & First Time Home Buyer Workshop
We've never done this before!
Coast Real Estate Professionals' new listing at 5505 Third St is a great candidate for an FHA or VA loan, so we have invited Denise Prothe to join us at an Open House! We'll offer First Time Homebuyer Workshop materials, as well as real time pre qualifications for interested buyers. This might not be "The One", but it is a great hands on way to see what the buying experience is like. No RSVP needed, but always welcome. Hope to see you there!
Your hosts:
Denise Prothe is a Senior Loan Officer with Guild Mortgage, whose experience with lending in Oregon and in rural communities makes her an invaluable resource for her clients. Whether you are ready now or wondering what steps you can start to make now to best position you, Denise is an incredible resource, and this is a great chance to meet her.
Sierra Lauder is a licensed Real Estate Broker in the State of Oregon, working with Coast Real Estate Professionals. Relocating to Tillamook County almost 20 years ago, Sierra spent almost 12 years on rural farm acreage in south county before moving in to the walk-able heart of downtown Tillamook. While Team Headquarters (the Coast Real Estate Professionals Office) is located in Nehalem, Sierra is happy to explore homes with you all along the north coast, and her priority is that you find the best fit for your family.