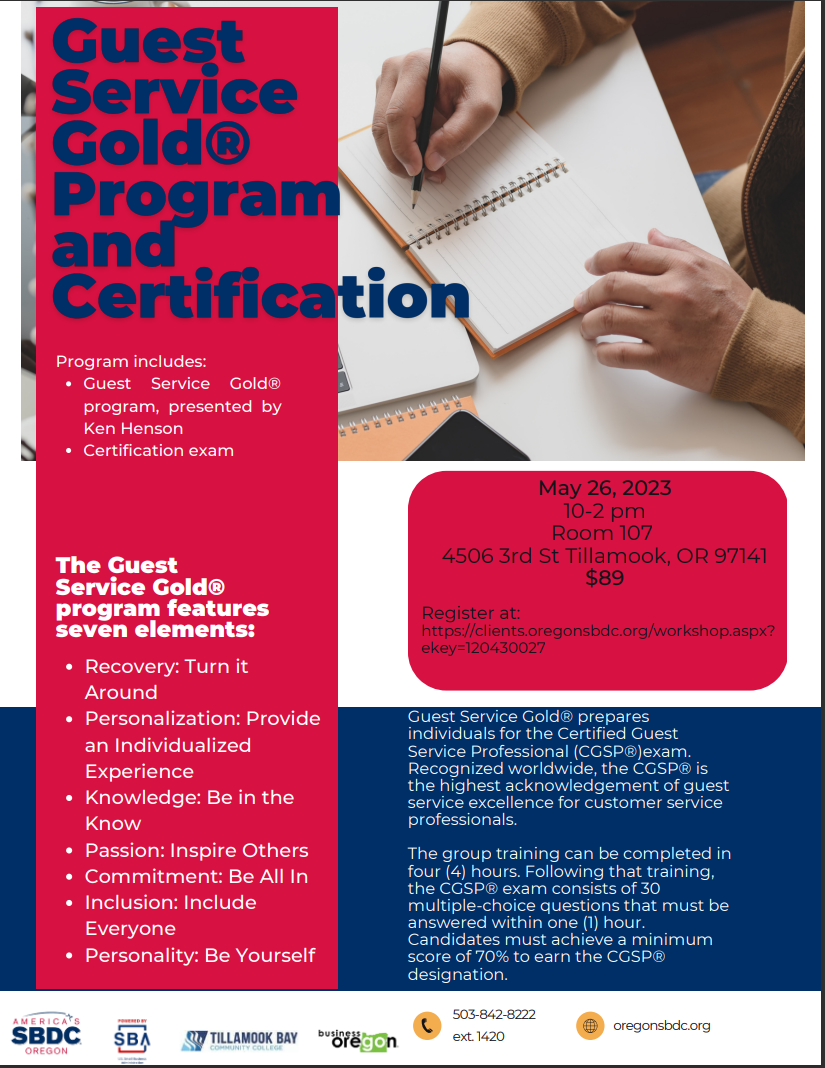 Guest Service Gold® Program and Certification
Guest Service Gold® prepares individuals for the Certified Guest Service Professional (CGSP®) exam. Recognized worldwide, the CGSP® is the highest acknowledgement of guest service excellence for customer service professionals. The Guest Service Gold program features seven elements: Recovery: Turn it Around, Personalization: Provide and Individualized Experience, Knowledge: Be in the Know, Passion: Inspire Others, Commitment: Be All In, Inclusion: Include Everyone, Personality: Be Yourself.
The group training can be completed in four hours. Following that training, the CGSP® exam consists of 30 multiple-choice questions that must be answered within one hour. Candidates must achieve a minimum score of 70% to earn the CGSP® designation.