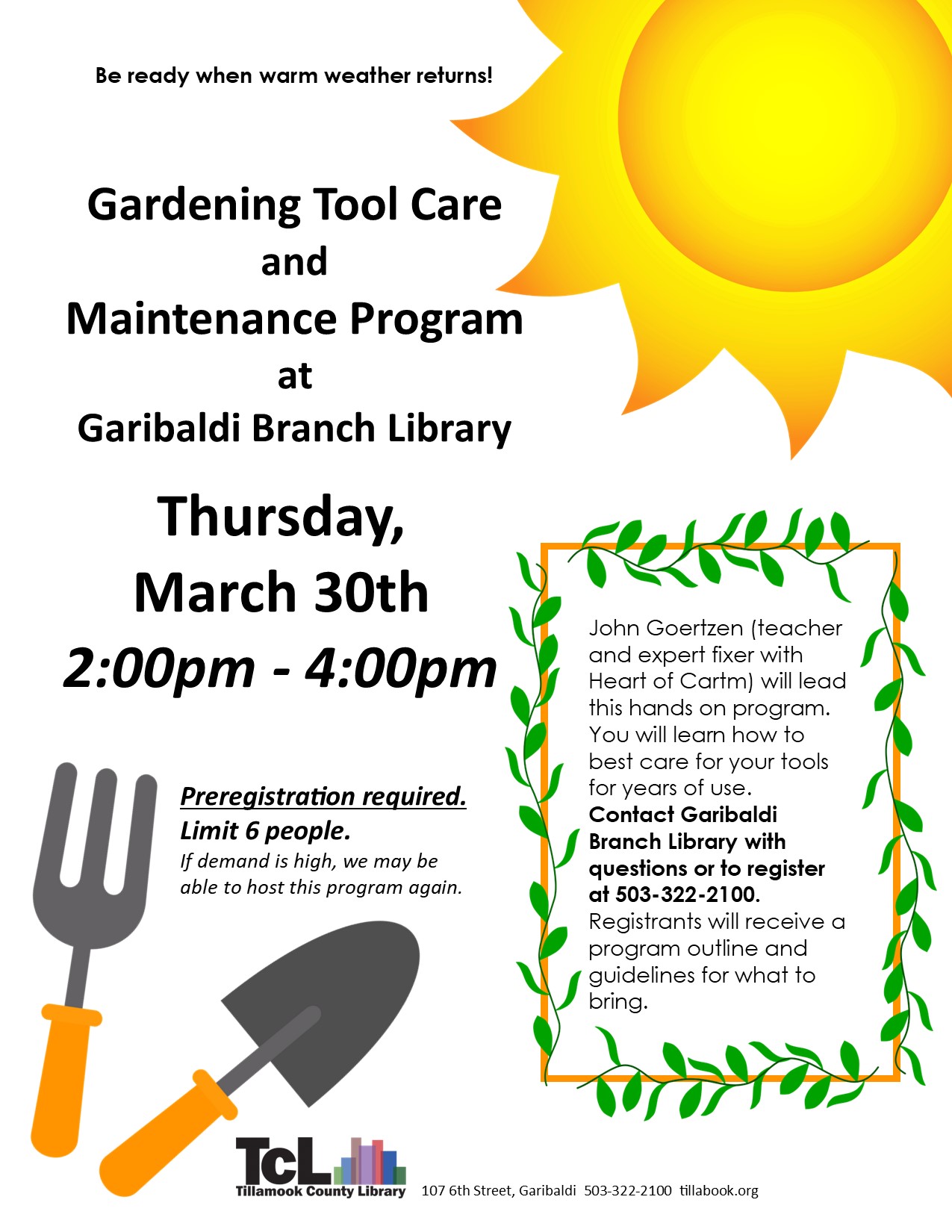 Gardening Tool Care & Maintenance Program at Garibaldi Branch Library
Preregistration required.  Limit 6 people.  If demand is high, we may be able to host this program again.
John Goertzen (teacher and expert fixer with Heart of Cartm) will lead this hands on program on Thursday, March 30, 2:00 pm – 4:00 pm.  You will learn how to best care for your tools for years of use.  Contact Garibaldi Branch Library with questions or to register at 503-322-2100.  Registrants will receive a program outline and guidelines for what to bring.