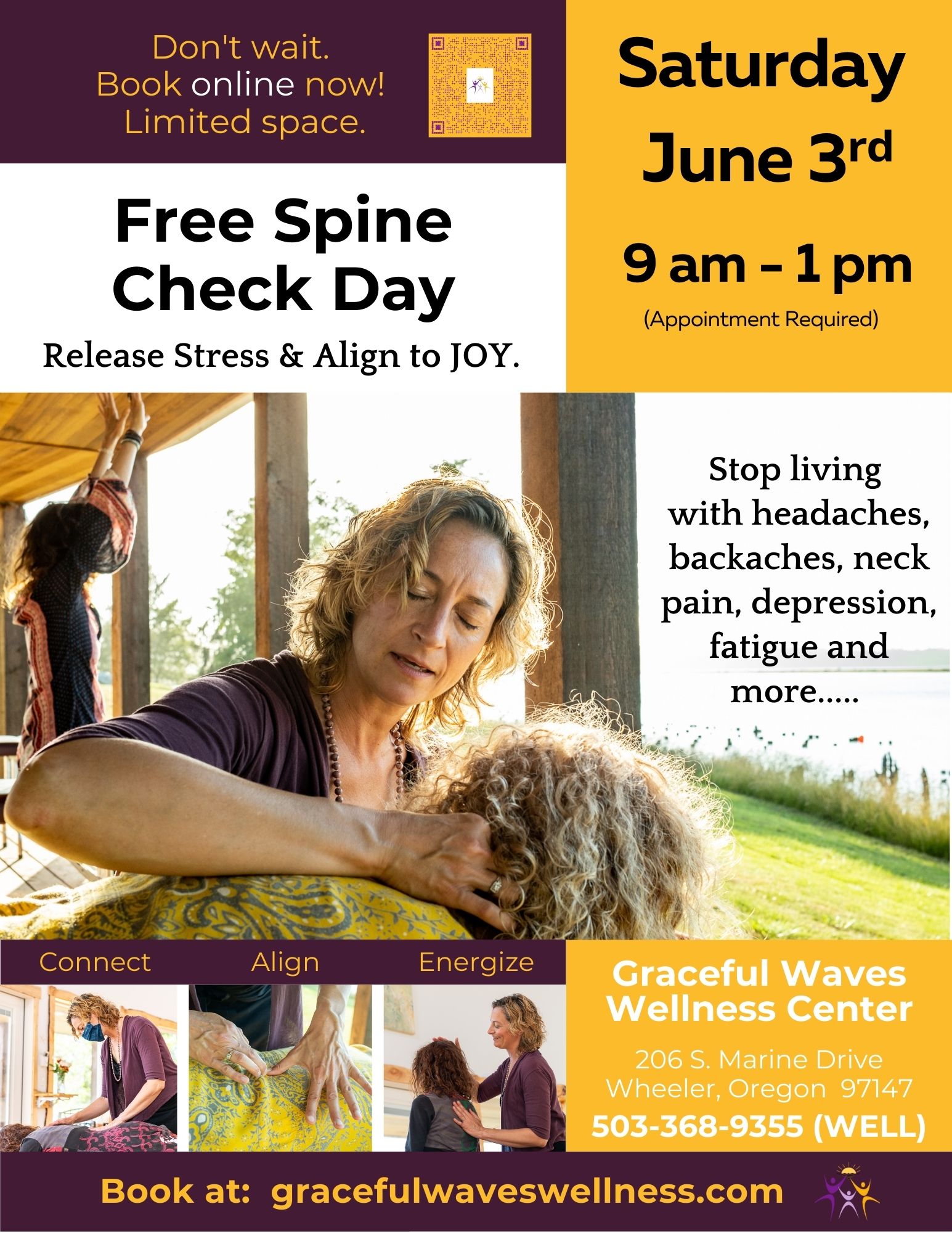 Free Spine Check Day!
June 3rd, 2023 @ 9am – 1pm
Graceful Waves Wellness Center
206 S. Marine Dr
Wheeler, Or 97147
Stop living with headaches, backaches, neck pain, depression, fatigue, and more!
1. Receive a personalized Report of your Postural Health
2. Receive a mini spinal exam & your first gentle spinal adjustment w/Dr. Dawn
3. If we think we can help you, you'll receive a specially-discounted exam opportunity
4. Be loved-up by our Extraordinary New Building, our Graceful Waves Family, and leave more coherent and better for the visit!
Limited Availability – Book your appointment in advance.
Book Here: https://app.acuityscheduling.com/schedule.php?owner=12487570&appointmentType=11409294
***This is for local residents who have not yet received spinal care with us to optimize their spinal and nervous system's health and wellbeing.