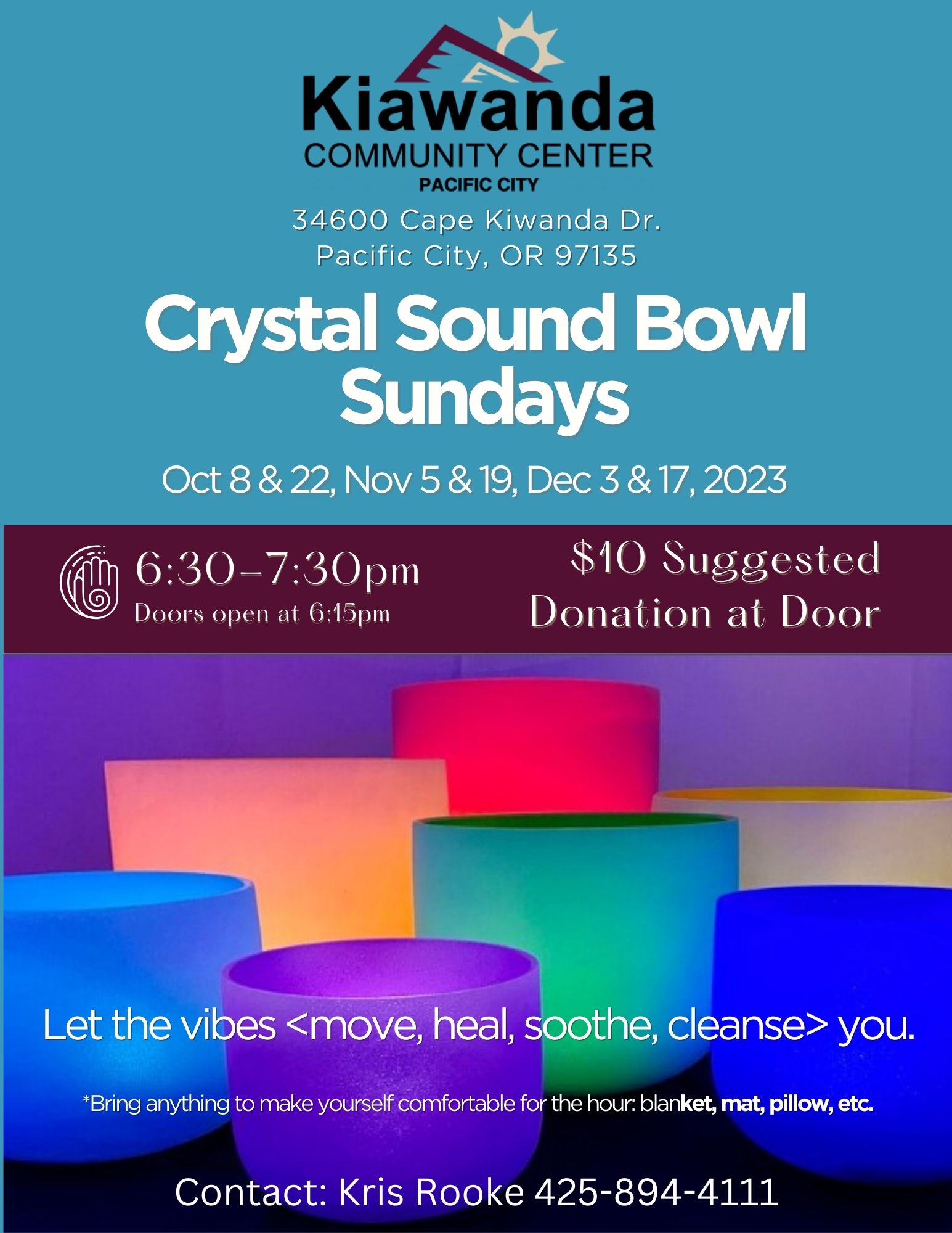 Community Sound Bowl Sundays in Pacific City
COMING UP AT THE KCC!
Community Crystal Bowl Sound Bowl Sessions
10/22, 11/5, 11/19, 12/9 & 12/17/23
Join the community and Kris Rooke on Sundays at 6:30 p.m. for a one-hour Sound Bath Healing Meditation Session. The chakra-aligned crystal bowls' gentle and healing sounds will play for you while you rest on your mat, blanket, pillow, chair, etc. All the while you are delivering soothing and cleansing vibrations through your body to set you up for a great night of sleep and a brighter outlook for the days ahead. All you do it show up!
The session is meant for all interested in this non-invasive alignment of your energies. Feeling stuck? Looking at options and not sure what to choose? Wondering what you need to get a better mood or attitude?
Give this a try and see how it works for you!
Doors open at 6:20 pm, please arrive early to get yourself a spot and set up your space how you want and need. Bring your comfort items for an individual experience that only you know you want and need. You may also bring items that are small and meaningful to you, then place them around the chakra bowls to help cleanse the energy surrounding them.
$10 Suggested Donation
Email KrisRooke@gmail.com with any questions.