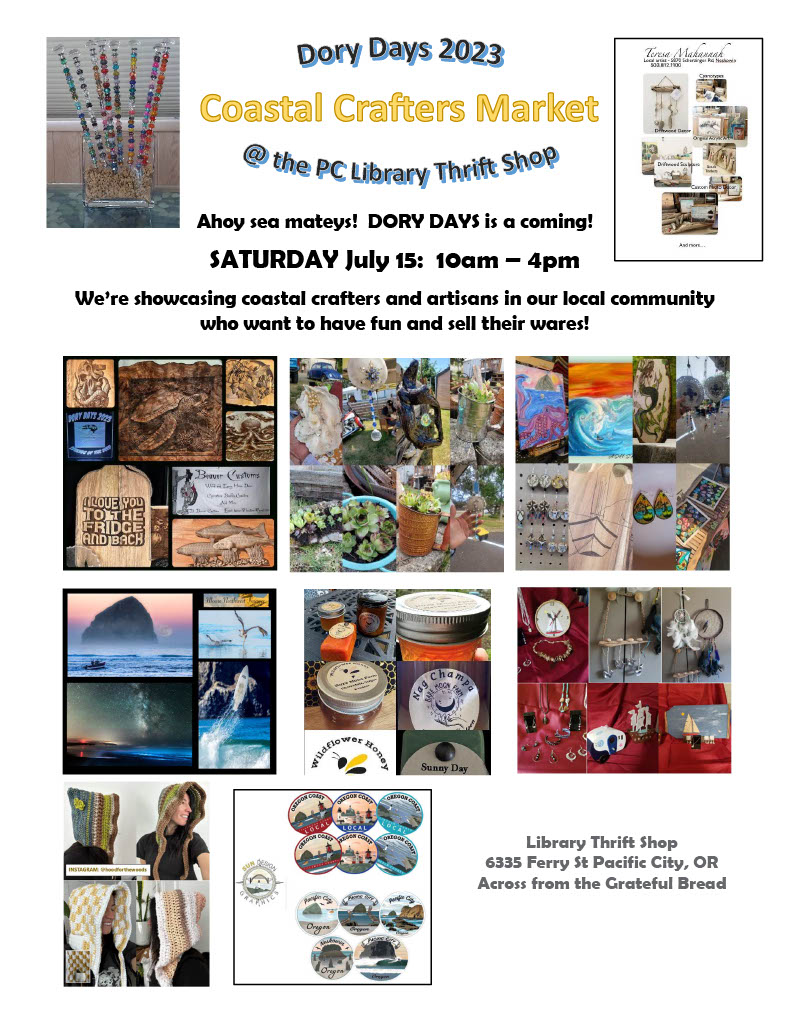 "COASTAL CRAFTERS MARKET" at the Pacific City Library Thrift Shop
The Pacific City Library Thrift Store is having a "COASTAL CRAFTERS MARKET" to complement the Dory Days Artisan Fair on Saturday July 15, 10 am – 4 pm.  Come discover unique and handmade creations made by our local artisans and crafters.  Plus the Library Thrift Shop will be open with a special Dory Days sale from 11am – 4pm. We are located at 6335 Ferry Street across from the Grateful Bread in Pacific City. 
Also please bring $$CASH$$ or checks as some of the vendors will not have credit card capabilities.