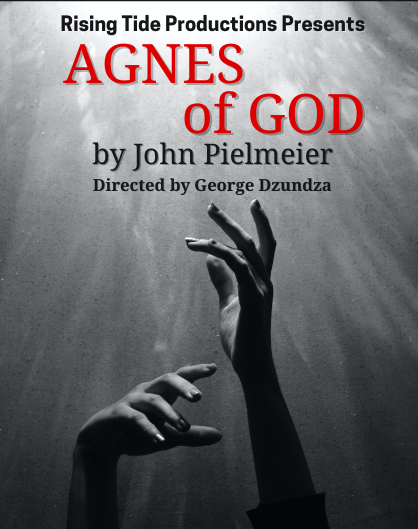 The dramatic Broadway play Agnes of God will be performed at the North County Recreation District Performing Arts Center in Nehalem from August 25th to September 10th.
The production is being presented by Rising Tide Productions, and directed by George Dzundza, professional veteran of theater, film, and television. It features local actors Kenia Goodman as Sister Agnes Devereaux, Cameron Lira as Doctor Martha Livingston, and Susi Brown as Mother Miriam Ruth
Based on a true incident, Agnes of God opened on Broadway in March 1982 and ran for 599 performances. In 1985, it was released as an American neo-noir mystery film starring Jane Fonda, Anne Bancroft, and Meg Tilly.
Tickets are $20 at the door. For more information go to the Rising Tide Productions facebook page.