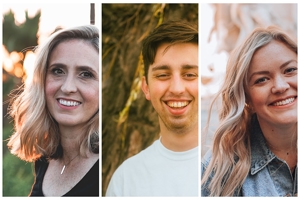 Adventist Health Tillamook Job Fair
The Adventist Health Tillamook job fair is open to all current and those aspiring to be healthcare professionals. There are many widely-ranging positions including entry-level summer positions for environmental services, patient scheduling, and food service but also clinical roles with hospital-paid education and on-the-job training for positions like certified nursing assistant, phlebotomist, medical assistant, emergency medical technician, urgent care/emergency department technician, licensed practical nurse, occupational therapy assistant and many more with great pay for a minimum 3-month training requirement at Tillamook Bay Community College.
The fair will have representatives from all Adventist Health Tillamook departments available, including the emergency department, nursing department, Emergency Medical Services/ambulance, imaging, surgery and outpatient clinics as well as from Tillamook Bay Community College to discuss training requirements, financial aid and enrollment. Attendees will have the opportunity to learn about all open positions, meet with hiring managers and interview for jobs on the spot.