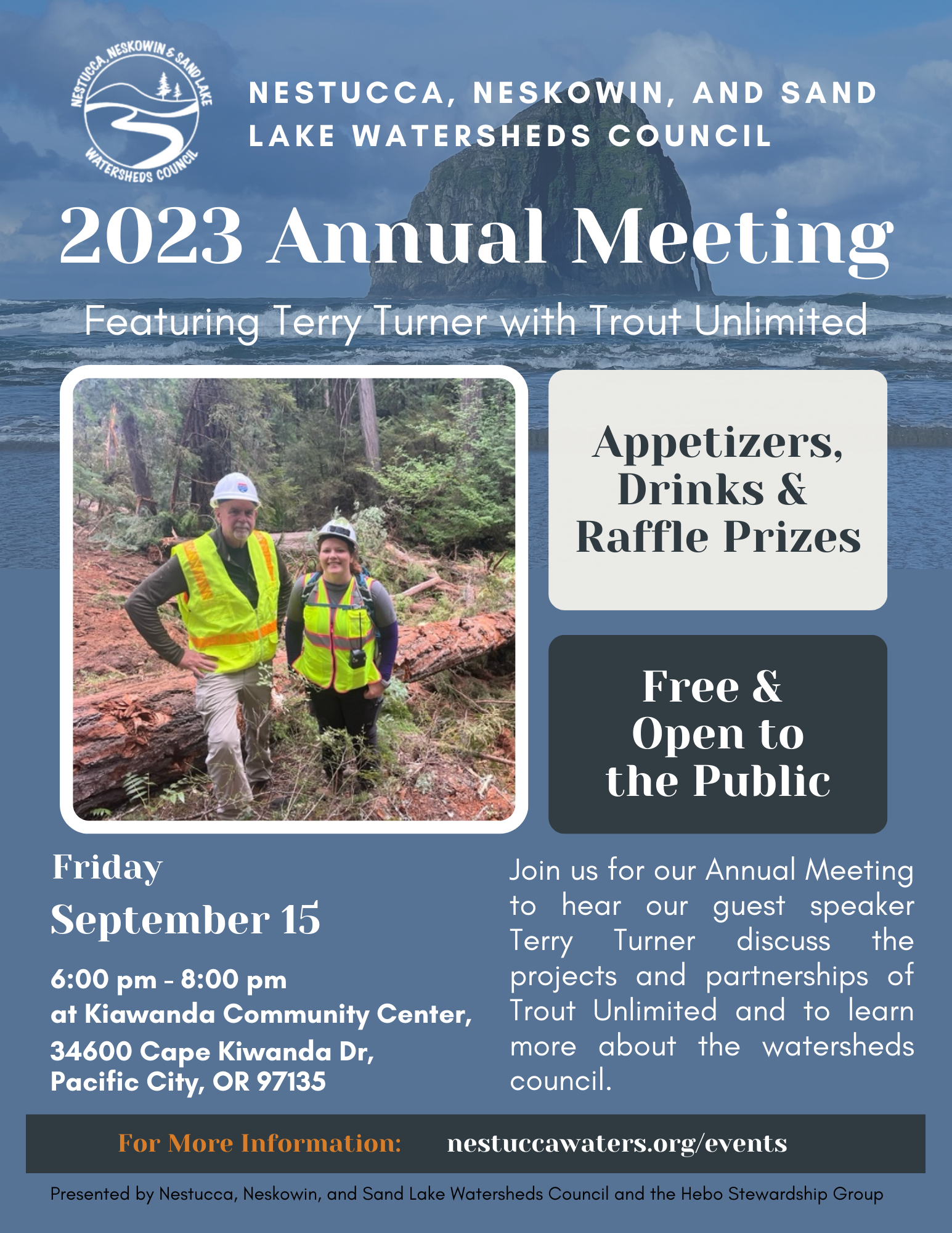 2023 Annual Meeting with Guest Speaker Terry Turner
Join us for Nestucca, Neskowin, and Sand Lake Watersheds Council Annual Meeting event!
There will be food, drinks, and raffle prizes for those attending the event.
We will start out by hearing our guest speaker discuss the projects and partnerships of Trout Unlimited and Salmon SuperHwy. The council will also use this time to report on our recent projects, upcoming volunteer opportunities, and present the Council's Strategic Framework.
We hope to see you there!