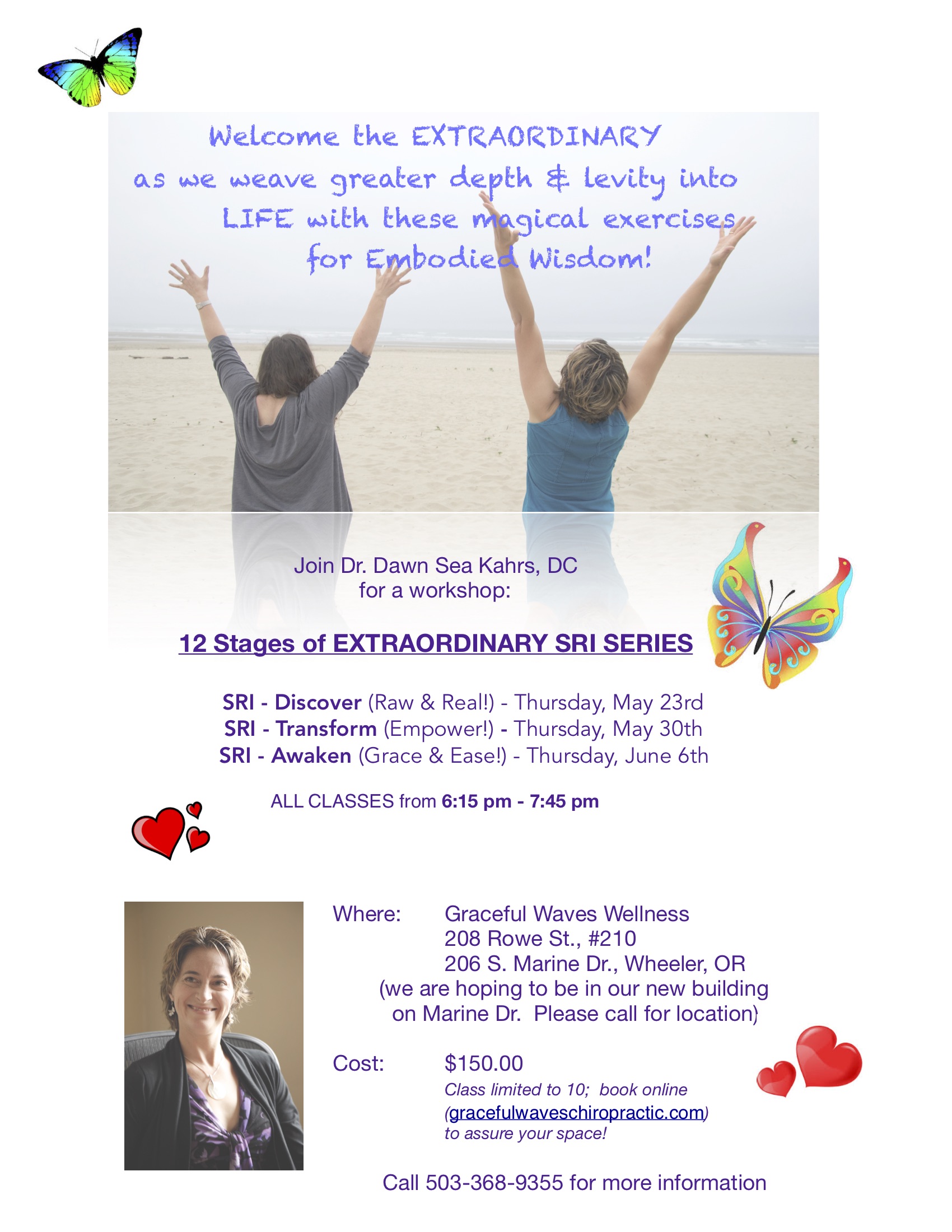 12 Stages Of Extraordinary SRI Series
Offering the 3 classes as a series for $150.00
SRI – DISCOVER  5/23/2019  6:15 PM – 7:45 PM
Learn the FIRST 3 simple exercises for EXTRAORDINARY LIVING!
Using your awareness of breath, movement, energy, & your own gentle touch, you will discover a revolutionary method to help:
• deal with pain
• ease anxiety
• improve your quality of sleep
… and so much more!
SRI – TRANSFORM   5/30/2019  6:15 PM – 7:45 PM
Is NOW the time to Take your Power Back?
What would it be like to move through the veil of illusion, to build the necessary momentum to finally have TRUE RESOLUTION of the energy that has held you back from living your fullest vision of life?!
If the answer is, "AWESOME!!" and you have taken the SRI Discover Workshop, then come learn these Somato Respiratory Integration exercises for EXTRAORDINARY LIVING designed to help you TRANSFORM old stories and energy into SPACE for something new and wonderful to emerge!
Come taste the FREEDOM!!!
SRI – AWAKEN   6/6/2019  6:15 PM – 7:45 PM
To reserve your spot, click HERE! and select "12 Stages of EXTRAORDINARY SRI SERIES"