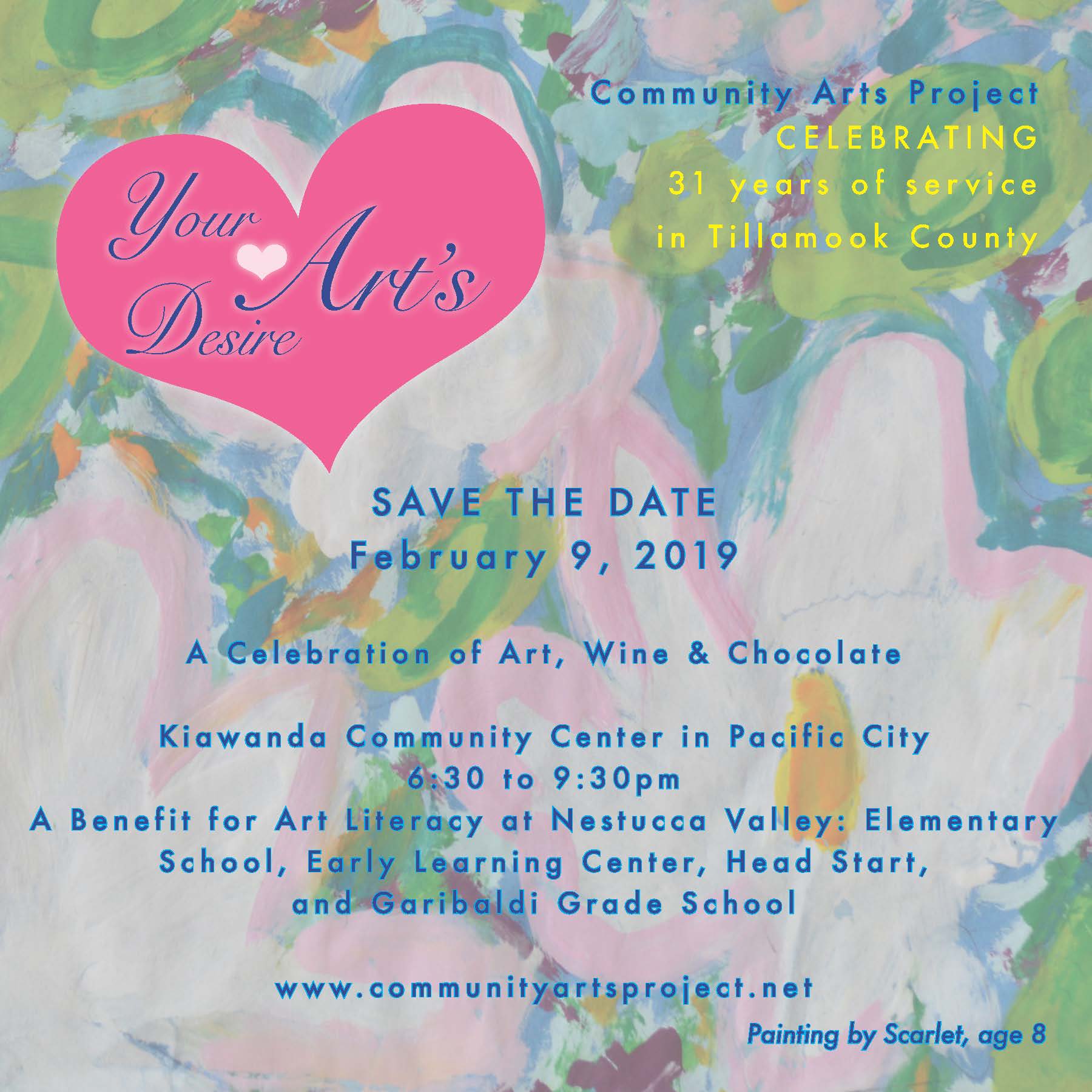 Community Arts Project invites you to enjoy an evening of Wine, Chocolate, and art! There are near forty different local participating artist's artwork for sale. Live music performed by pianist Fred Bennet. This is our annual fundraising event, Your Art's Desire and is also our 31st year as a non-profit in Tillamook County.
A C e l e b r a t i o n o f A r t , W i n e , & C h o c o l a t e
S a t u rda y, F e b r u a r y 9 , 2 019
K i awa n d a C o m m u n i t y C e n t e r, P a c i f i c C i t y
6 : 3 0 t o 9 : 3 0 p m
Who benefits: The proceeds from the funds raised go to Nestucca Valley: Elementary
School (K-6), Early Learning Center, Head Start and Garibaldi Grade School (K-5) Art Literacy
programs. Art Literacy lessons are presented by Community Arts Project Art Literacy instructors.
All students at each school (500+) participate at no charge making inclusivity and equality
possible. Monthly lessons focus on well-known artists and cover art history, art technique,
analysis, and provide an opportunity for students to create their own artwork.