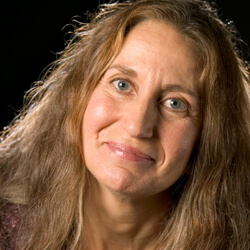 Writing Workshop: "Making Characters Come Alive"
May 18, 2019
10 a.m. to 12:30 p.m.
Tuition:  $60
Making Characters Come Alive
Characters are at the heart of stories. They propel plot. They make us care.  How do you bring characters to life on the page?  How do you create living, breathing, believable – and memorable – characters?  This workshop for both fiction and nonfiction writers explores the ways writers can create three-dimensional characters. Join multi-award-winning narrative nonfiction author Lauren Kessler to explore, discuss – and practice – the art of character building.
This workshop requires a minimum of six students, so please register early.
Lauren Kessler is an award-winning author and (semi) fearless immersion reporter who combines lively narrative with deep research to explore everything from the gritty world of a maximum security prison to the grueling world of professional ballet; from the wild, wild west of the anti-aging movement to the  hidden world of Alzheimer's sufferers; from the stormy seas of the mother-daughter relationship to the full court press of women's basketball. She is the author of ten works of narrative nonfiction, including the upcoming A Grip of Time: When Prison is Your Life, based on more than three years of running a writers' group for those serving life sentences. Her other work includes Raising the Barre: Big Dreams, False Starts and My Midlife Quest to Dance The Nutcracker; Counterclockwise: My Year of Hypnosis, Hormones, Dark Chocolate and Other Adventures in the World of Anti-Aging; My Teenage Werewolf: A Mother, A Daughter, A Journey Through the Thicket of Adolescence; Pacific Northwest Book Award winner Dancing with Rose (published in paperback as Finding Life in the Land of Alzheimer's), Washington Post bestseller Clever Girl and Los Angeles Times bestseller The Happy Bottom Riding Club — which David Letterman, in fierce competition with Oprah, chose as the first (and only) book for the Dave Letterman Book Club. Kessler appeared twice on his iconic late-night show.