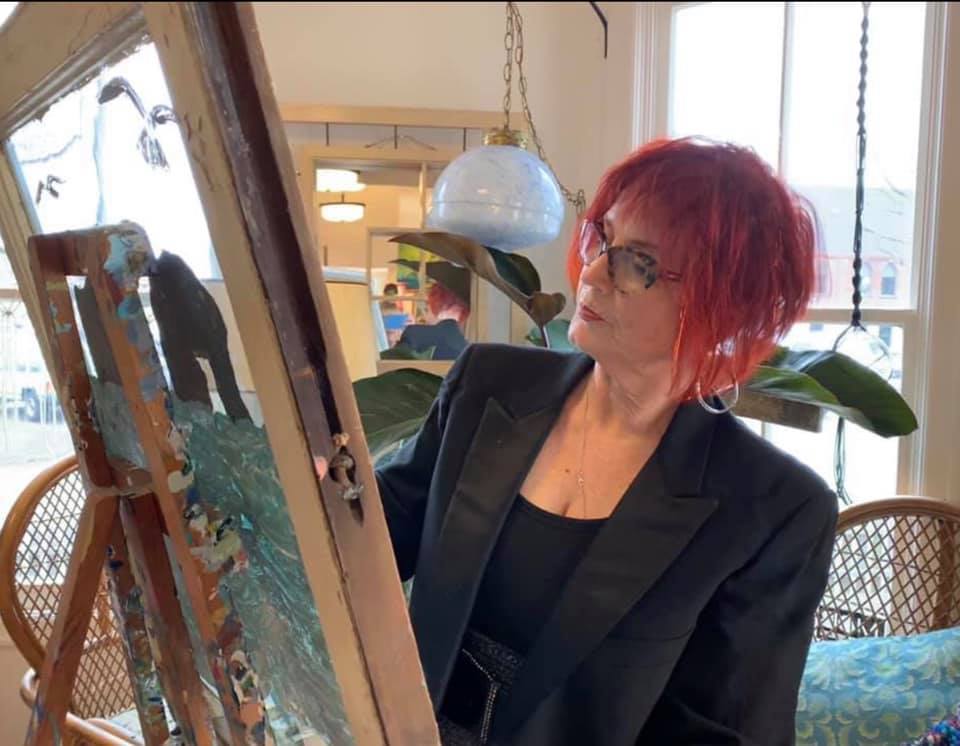 Warehouse 10 Reverse Artist Reception and Demonstration
Join us for a great discussion and art demo with Nicole Carlon.
http://www.nicolecarlonphotographyanddesign.com/
Nicole has been creating amazing Reverse Paintings on Antique Windows as well as Sea Glass Art for Warehouse 10. This is a great opportunity to meet her and learn more about her art!
Nicole Carlon Biography
Artist, Photographer, Designer
Nicole was born in Rockland, Maine and at six days old was moved to an island 10 miles off the coast of Maine called Monhegan Island.
Nicole's imagination begin at a very early age when she begin to create fairy houses and also use her mom's watercolor paint to create her interpretation of the ocean. Monhegan Island has a place called Cathedral Forest where the natural resources were perfect to put together houses for unknown sweet fairies that took care of the forest and picked up after humans. At two years old Nicole had a picture in the New York children's art museum put there by an individual who thought Nicole's vivid combination of colors were intriguing and artistically magical.
Since two Nicole has continued to expand her creations and now expresses her artwork in many areas including fairy houses and reverse paintings on old windows.