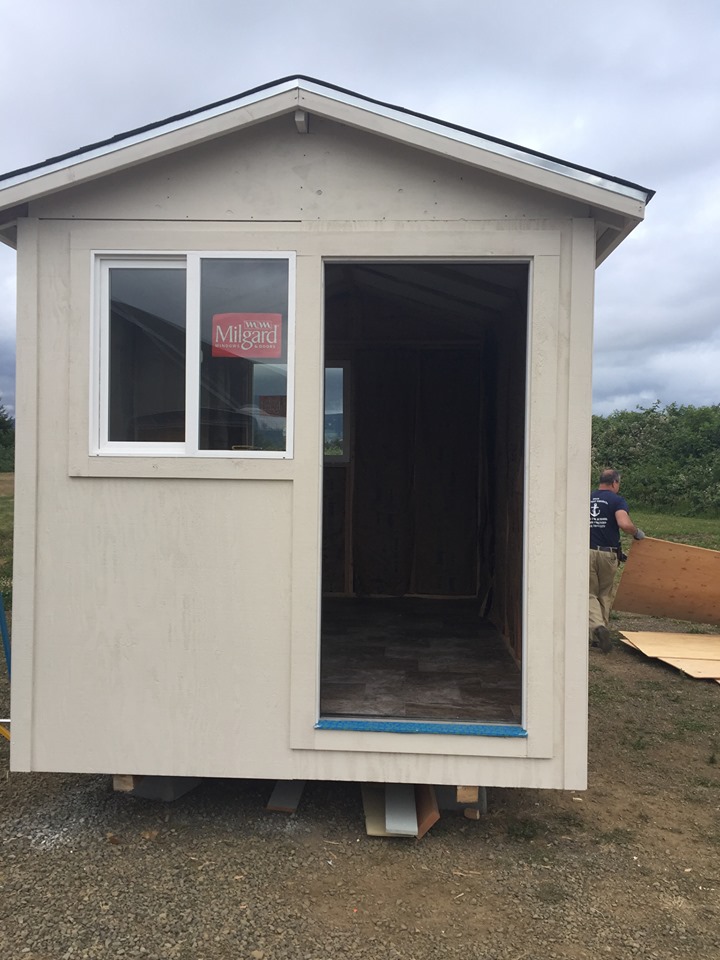 Volunteers Wanted: Tillamook's First Micro-Shelters Are Breaking Ground!
Great News! We have received our permits and as of today, August 29th, we have begun to break ground for the SIX Micro-Shelters that are coming to the Adventist Herald Center on 1st Street! Today we started mapping out where the fencing will be placed and we dug holes for fence posts and then cemented them into the ground.
Tomorrow, on August 30th, we will continue building the fence around the area where the six shelters will be placed. We also expect to be digging out the areas for the shelters and level the ground. If you or anyone you know is interested in volunteering to be part of this project, please join us between 8am-5pm on Friday and again on Monday, September 2nd! We hope to be able to gravel the area on Monday!
It's a great outdoor/family/community project that will benefit those who are in need of temporary housing in our community. We greatly appreciate all who are willing to help! Hope to see you there! For more information about the Micro-Shelters, please contact CARE, Inc. of Tillamook.