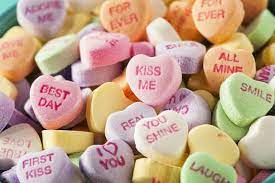 Valentine's Day Event for Couples
Tillamook now has a new non-profit, Empowered Life Design, for mental health with life transformation coaching. The first event is coming up and it's a Valentines Day event!  Amy Roy, the Life Transformation Coach,  will be going over the results of the personality assessments attendees will do online before the event, so the couples there understand better what their results mean in terms of themselves and how they relate with their partner's personality. (This Color Code personality assessment was created by a marriage and family therapist to reduce time in therapy by half!) We will be going over this in an interactive presentation, along with enjoying Valentines treats and dancing.  Truly a fun night out for any couple!
After this event, Empowered Life Design will have in-person group sessions as you can see on the website. Two groups will be held in the evenings, one for those going through a big breakup or divorce and another for an overall personal restart in life after going through some "doozies" and need a fresh start. The groups last for three months to help people in a group setting rediscover their true self and get out of their own way create they life they truly want to live.  Groups have an advantage of doing this with people going through similar circumstances for additional support . Amy is excited to live in Tillamook now, and help those in this community with her services. For more information, visit www.EmpoweredLifeDesign.com.