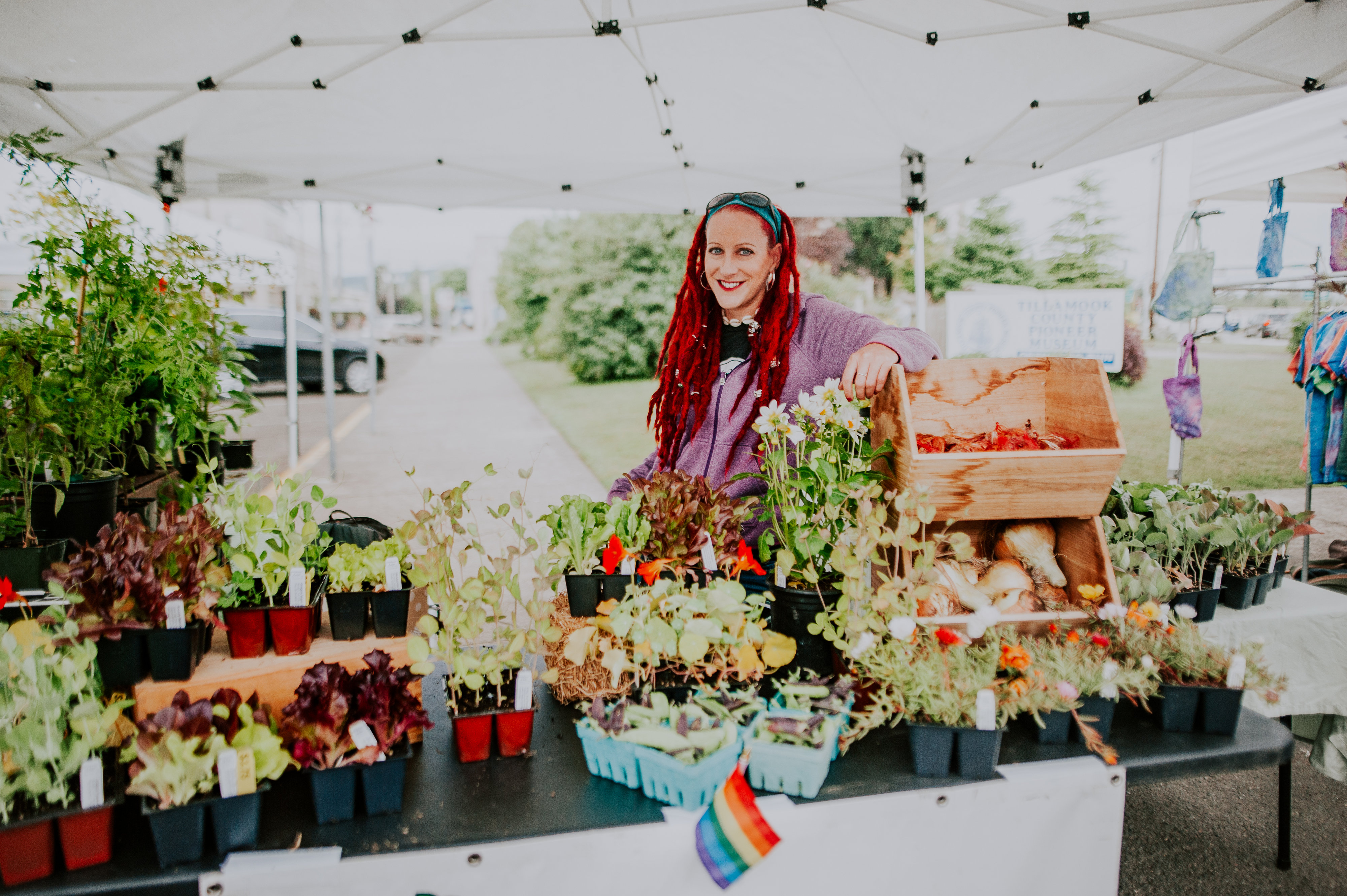 Head down to the corner of Laurel Avenue and Second Street every Saturday through September from 9 a.m. – 2 p.m. for one of the best Farmers Markets on the coast! Find more than 50 vendors selling everything from fresh produce, berries, hand-crafted gifts, jewelry, smoked nuts, hand-made cheeses, baked goods, furniture and so much more!
Enjoy live music every day from 10 – 1 and fun games and activities for the kids. Be sure to stop by the Farmers Market HQ Trailer for questions or just to say hi to River and Sayde. The Market offers a SNAP match program, so if you're an Oregon Trail customer you can spend your SNAP dollars at the Farmers Market and get matched $1 for $1 up to the first $10 you spend.
Thank you to our generous sponsors: The City of Tillamook, TLC Fibre CU, Tillamook Revitalization Association, Bizeau Dentistry, Sheltered Nook on Tillamook Bay; Guild Mortgage and Food Roots.