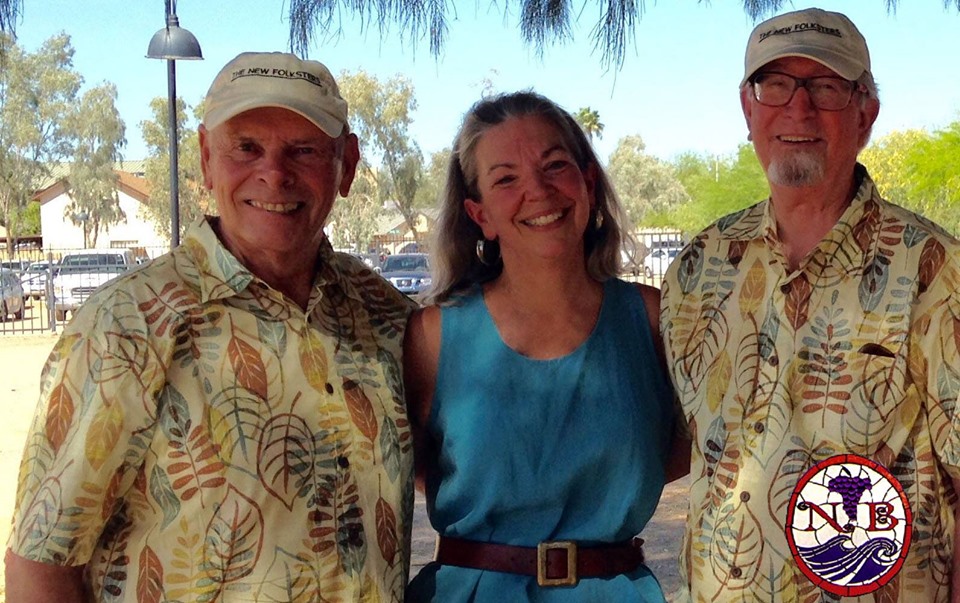 The New Folksters are a group of folk singers from Eugene, Oregon, 
who combine wonderful harmony with hot instrumentals.   
Their performances are fun and include 60's folk songs, contemporary folk tunes, 
rollicking jugband and ragtime ditties.  
They have recently been compared to the Kingston Trio and The Rooftop Singers. 
Some members have been part of the folk singing community since the 60's. 
They have been featured performers at NW Folklife in WA, Tumbleweed Folk Festival in WA, Glendale 
Folk Festival in AZ, Fiddlers Dream in AZ, Emerald Valley Opry in OR, and many others.