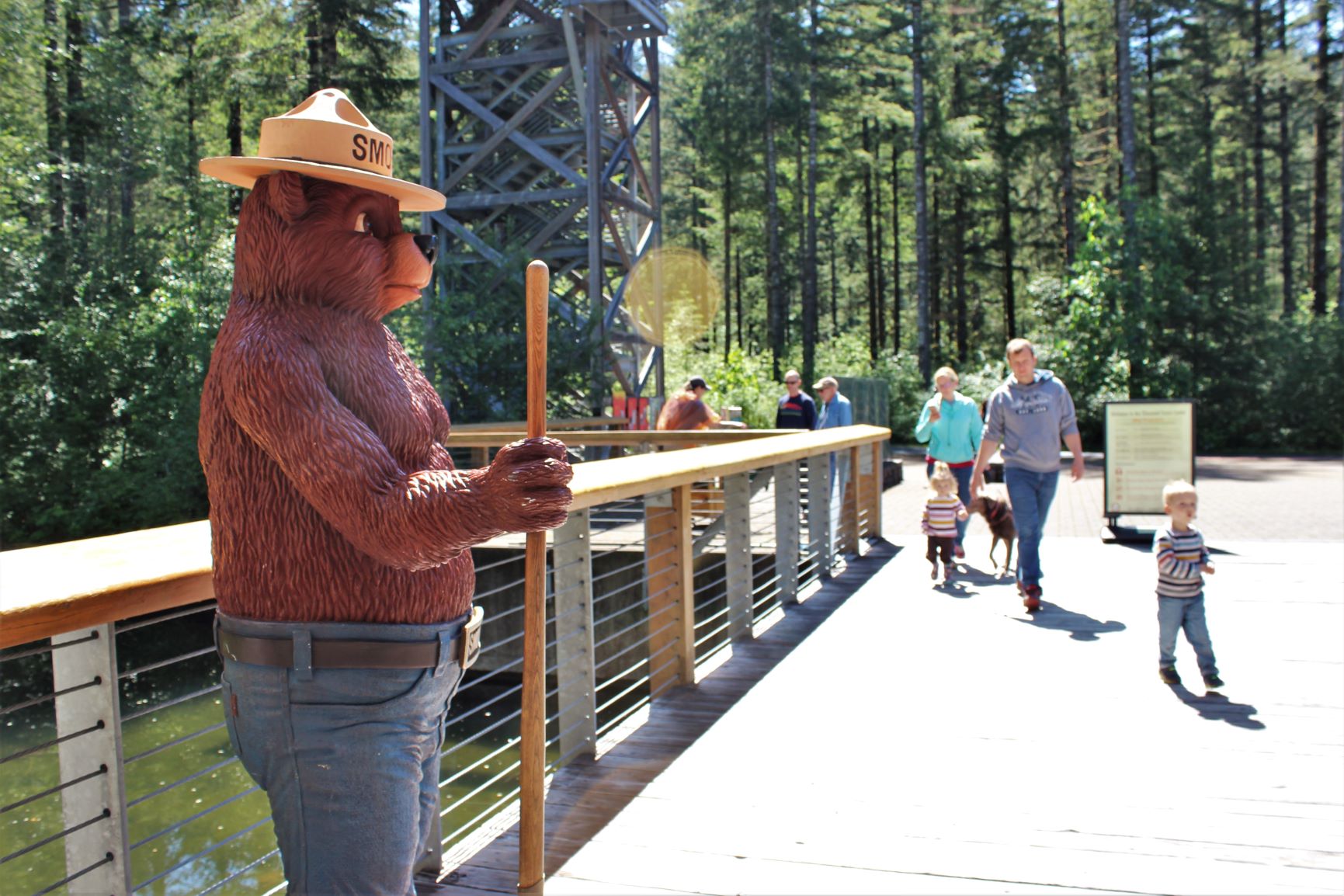 Smokey Bear's 75th Birthday Party
You're invited to a very special bear's birthday party! Join us at the Tillamook Forest Center on August 9th to celebrate Smokey Bear's 75th birthday. The festivities will take place from 1:30 to 3:30, and will include cake, prizes, songs, and games to honor our furry forest defender. There will even be a special appearance by the birthday bear himself! Don't leave these birthday candles unattended—only YOU can help Smokey celebrate in style!
Programs are free and open to all ages. For more details, call us at (503) 815-6800, visit our program & event calendar, or like us on Facebook at www.facebook.com/tillamookforestcenteroregon to receive fun forest updates.