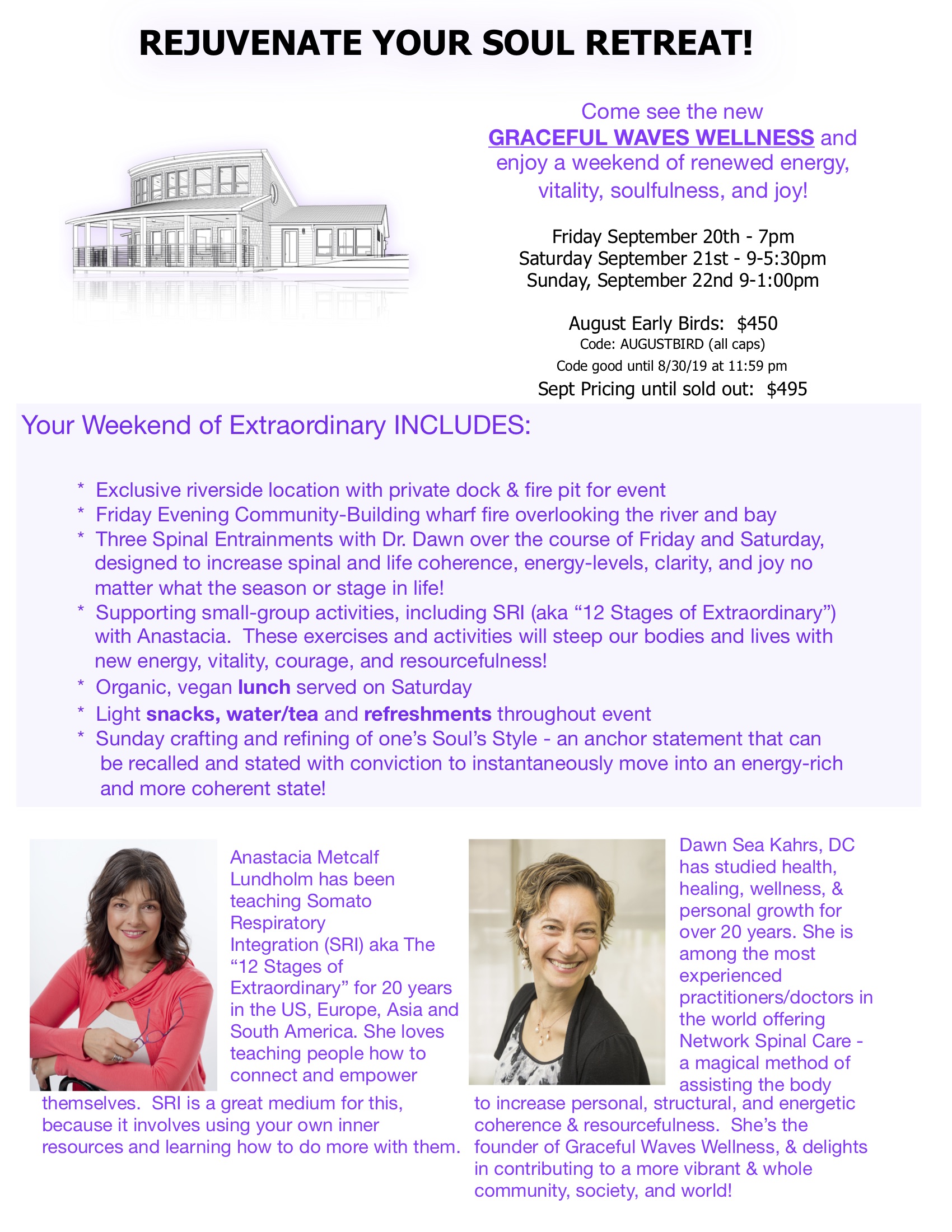 Rejuvenate Your Soul Retreat
*  Exclusive riverside location with private dock & fire pit for event
*  Friday Evening Community-Building wharf fire overlooking the river and bay
*  Three Spinal Entertainments with Dr. Dawn over the course of Friday and Saturday,    designed to increase spinal and life coherence, energy-levels, clarity, and joy no  matter what the season or stage in life!
*  Supporting small-group activities, including SRI (aka "12 Stages of Extraordinary")         with Anastacia.  These exercises and activities will steep our bodies and lives with new energy, vitality, courage, and resourcefulness! 
*  Organic, vegan lunch served on Saturday
*  Light snacks, water/tea and refreshments throughout event
*  Sunday crafting and refining of one's Soul's Style – an anchor statement that can be recalled and stated with conviction to instantaneously move into an energy-rich and more coherent state!