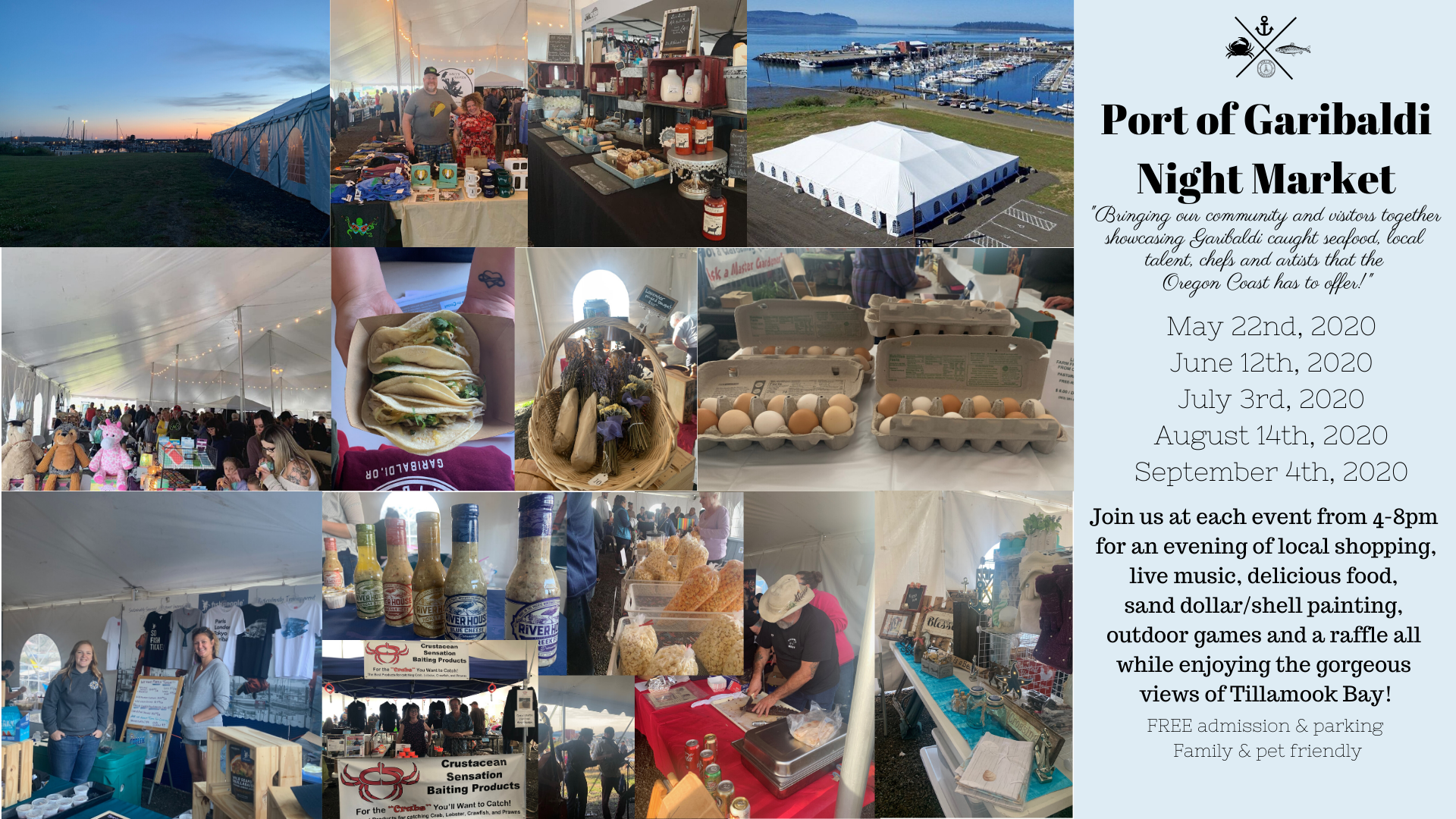 Port of Garibaldi Night Market
We had such a great turnout for our Night Markets we held this summer that we have chosen FIVE dates for Summer 2020. Make sure to join us for five evenings full of local shopping, great food, live music, sand dollar/shell painting, outdoor games and a raffle to end it all! Enjoy all these activities while looking out at beautiful Tillamook Bay. We are still looking for vendors and food vendors. Contact Brittany for an application, sponsorship form or for more information. We look forward to the upcoming Summer!
Free parking & admission. Family & Pet friendly.