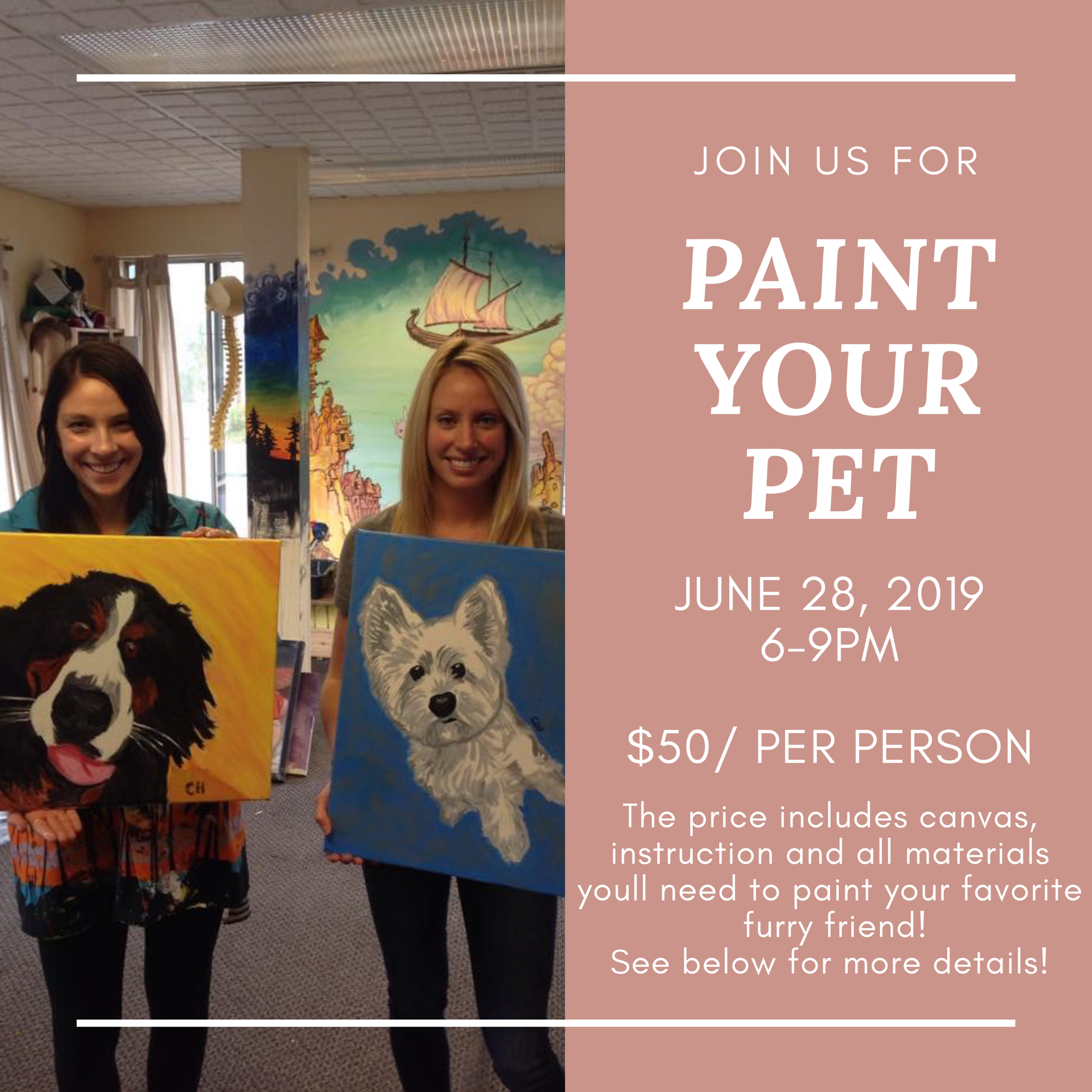 Turn your favorite photo of your pet into a painting you did yourself!
Join us at the event tent for a Paint Your Pet class hosted by The Loaded Brush!
$50/ per person includes canvas, instruction and everything you'll need to paint a portrait of your favorite little friend!
How it works:
1. Go to https://www.loadedbrushpdx.com/?page_id=4510 and select our event on June 28th
2. If you see a blank screen scroll up
3. Fill out the information and then pay your class fee
4. Send 1 good picture of your pet to helpdesk@loadedbrushpdx.com and they will draw it out and bring it on the day of the event for you to paint. If you want 2 pets on 1 canvas it will cost an additional $20.
Call or email The Loaded Brush for more information or if you have any questions!
503-468-5057
helpdesk@loadedbrushpdx.com.
This event will be BYOW- Bring your favorite bottle of wine and have a good time!