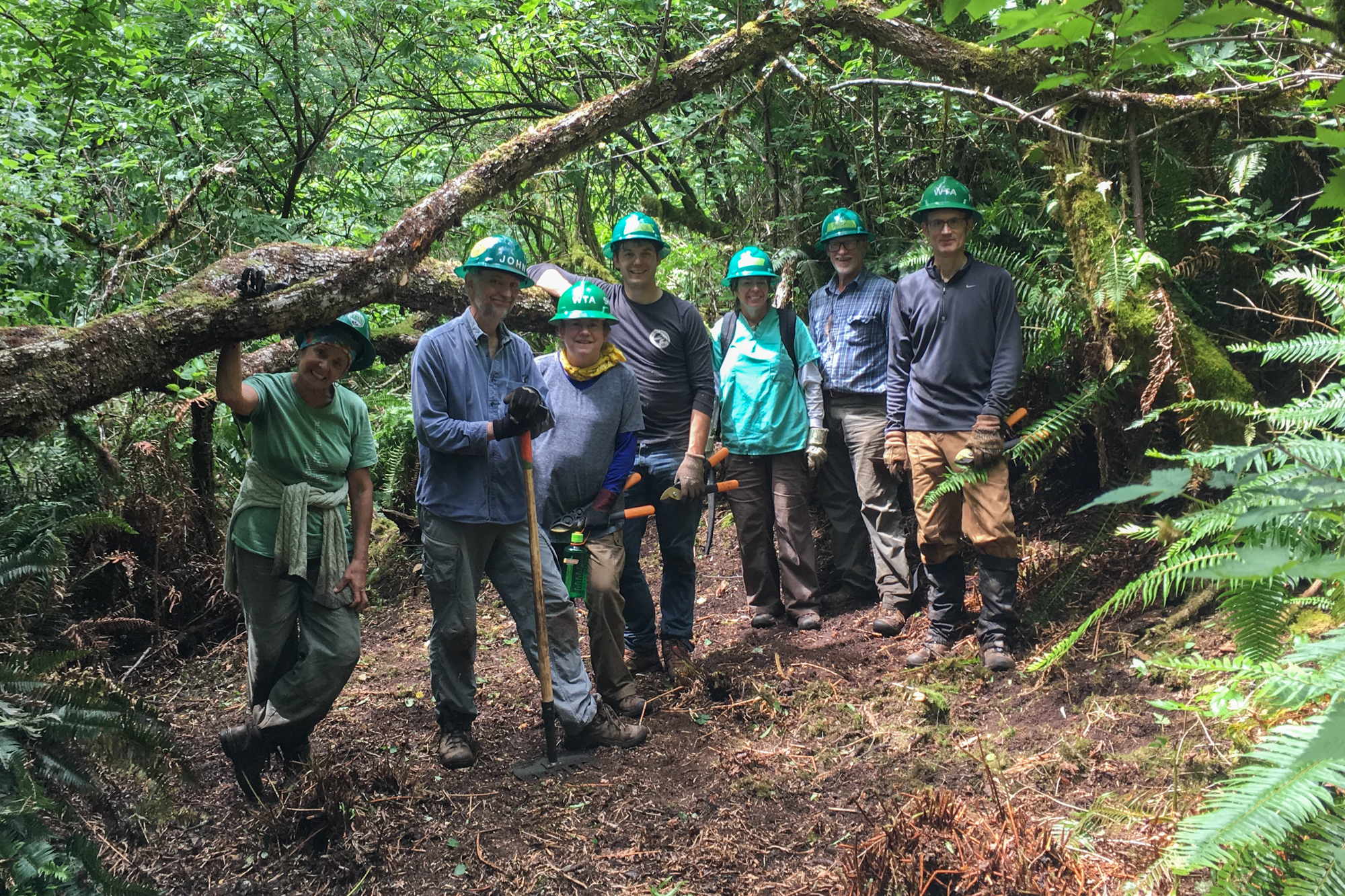 Oregon Coast Trail Party – Neahkahnie-Manzanita
Come join Trailkeepers of Oregon as we work on a brand new segment of the Oregon Coast Trail from Neahkahnie Mountain to Nehalem Road in Manzanita!! Plan to hike less than a mile to the work area and work using hand digging tools, loppers, and hand saws. We prioritize safety and fun over quantity of work accomplished and encourage people to try different things and work at a comfortable pace. No experience is necessary — you'll be working with experienced crew leaders who will teach you all you need to know. We'll end the day with TKO-provided beverages and salty snacks.
What to bring:
• Plenty of water
• Snacks
• Lunch
What to wear:
• Boots (Please wear something sturdy that will protect your toes from sharp tools. Tennis shoes are not recommended!)
• Work gloves (loaner gloves available)
• Long sleeved shirts and pants.
• Rain gear as appropriate for the weather
• TKO will supply hard hats and safety glasses
Directions: Detailed directions will be provided via email 2 days before the work party.
Hike Distance: 1 mile
Elevation Gain: 400′
Hike Difficulty: Easy-Moderate
Work Difficulty: Moderate
Work Description: New Trail Construction
Keywords: brushing, duffing, tread, new trail