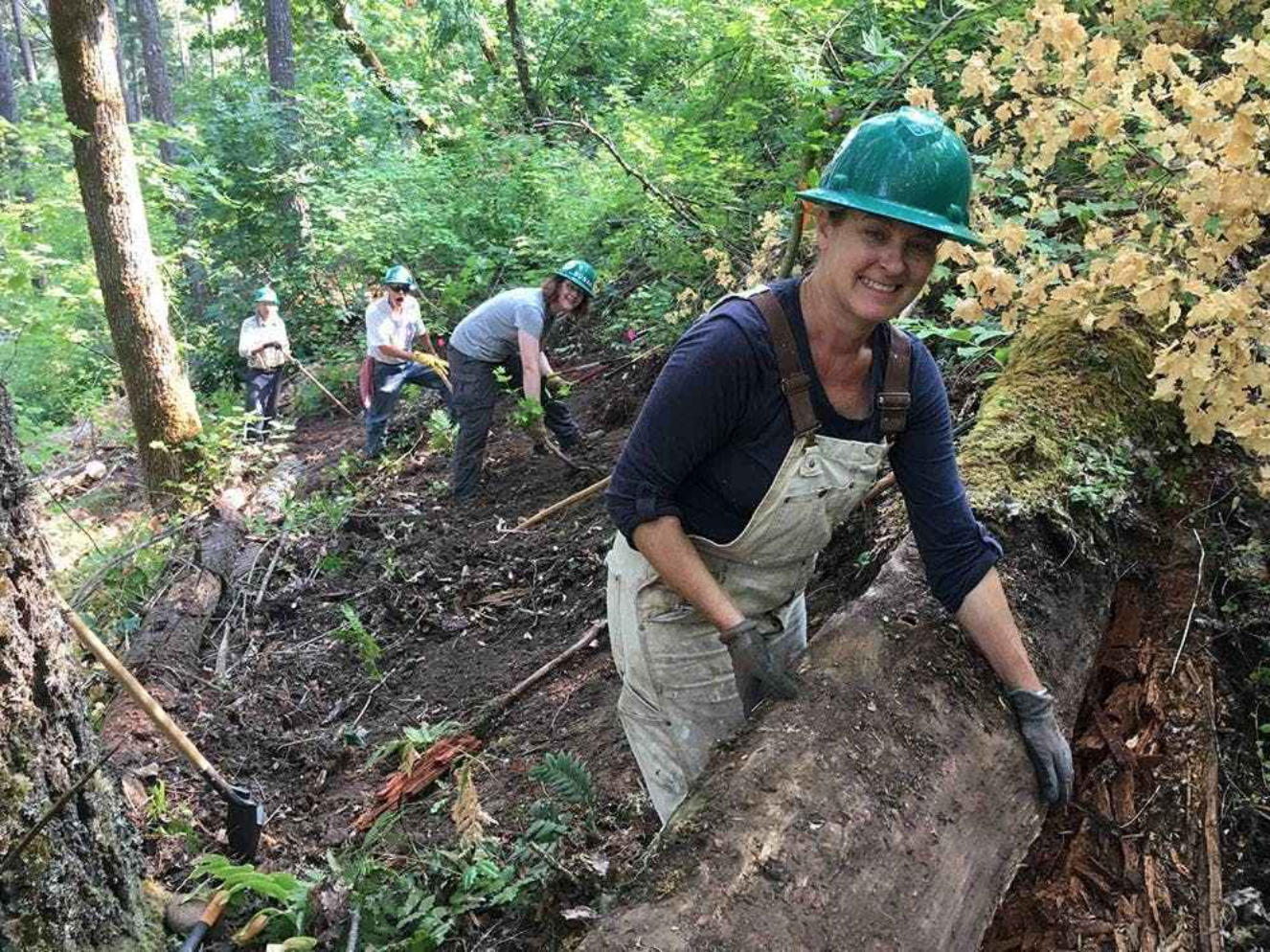 Oregon Coast Trail Party – Ecola
Come join Trailkeepers of Oregon as we begin work on the Oregon Coast Trail at Tillamook Head! If you're coming from Portland, car-free shuttle service is being provided by Wildwood Adventures.
Overview: With your help we'll be doing tread maintenance and brushing on the Clatsop Loop Trail.
What to expect: Plan to hike less than a mile to the work area and work using hand digging tools, loppers, and pruning saws. We prioritize safety and fun over quantity of work accomplished and encourage people to try different things and work at a comfortable pace. No experience is necessary — you'll be working with experienced crew leaders who will teach you all you need to know. We'll end the day with TKO-provided beverages and salty snacks. We will work in moderate rain, but will cancel or leave if weather becomes unsafe or impedes our ability to do quality work.
What to bring:
• Plenty of water
• Snacks
• Lunch
What to wear:
• Boots (Please wear something sturdy that will protect your toes from sharp tools. No tennis shoes allowed!)
• Work gloves (loaner gloves available)
• Long sleeved shirts and pants.
• Rain gear as appropriate for the weather
• TKO will supply hard hats and safety glasses
Hiking Stats: ~2.5 miles total with 700 feet of elevation gain
Directions: Detailed directions will be provided via email 2 days before the work party. If you are coming from Portland, shuttle leaves at 7:30AM from Director Park 815 SW Park Avenue.