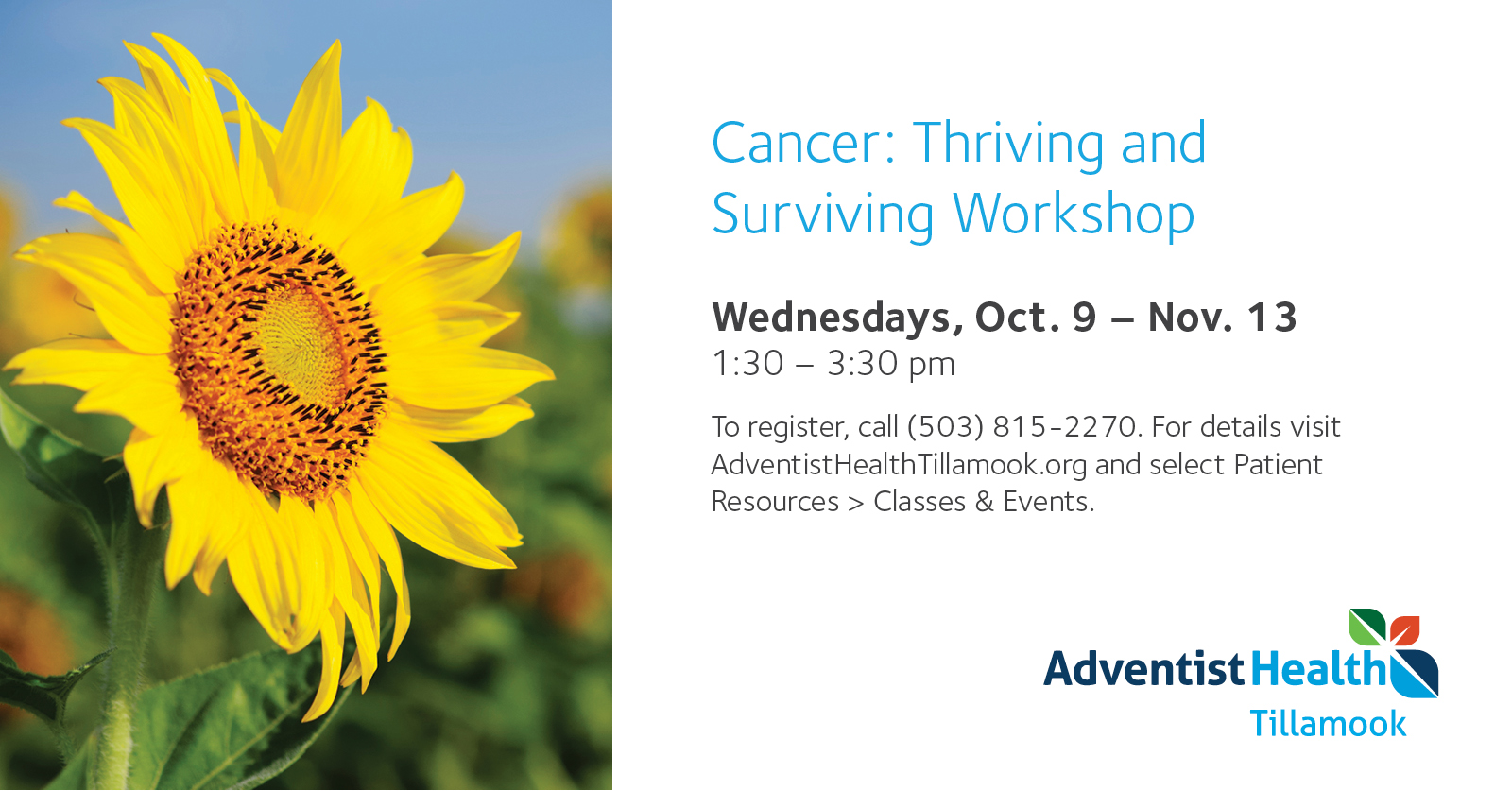 Living with Cancer
Wednesdays, October 9 – November 13, 2019
1:30 – 3:30 pm
Adventist Health Tillamook
1000 Third Street, 3rd floor Conference Room A
Cancer survivors have similar concerns and problems, regardless of the type of cancer they experience. They must deal not only with their cancer, but also with the impact it has on their lives and emotions.
This FREE 6-week class will help participants gain self-confidence in the ability to control symptoms and learn how their health problems affect their lives. The small group meets once a week and is highly interactive, focusing on building skills, sharing experiences and support. This program was originally developed in the UK with collaboration by Stanford University.