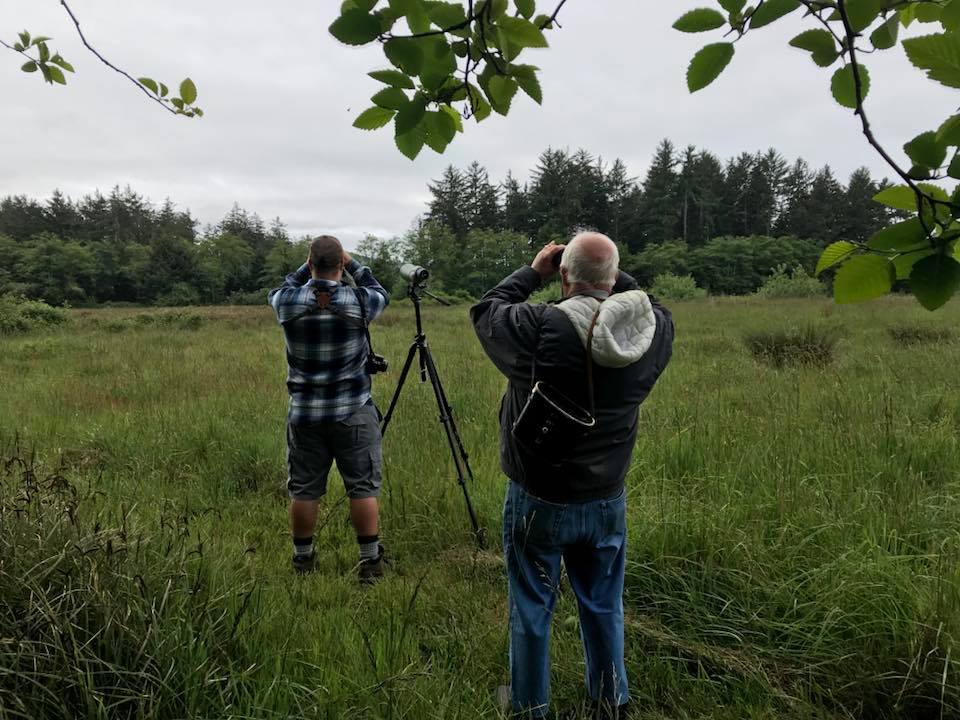 International Migratory Bird Day at Alder Creek Farm
Any time of year is a great time to get out and see birds, but migration time is when flocks of colorful birds are at their peak, moving along their migratory flyways toward their breeding and wintering grounds. Since 1993, International Migratory Bird Day has been celebrated during the second weekend in May in the Western Hemisphere.
To celebrate, join birding expert James Billstine for a Birding and Ecology field trip through the Lower Nehalem Community Land Trust's Alder Creek Farm. The focus of the trip will be on birds, bird habitats, and the wonders of spring migration. There will be some walking through tall grass involved, and people are welcome to come and go as they please.
James Billstine is a local birder, Neahkahnie Middle School teacher, and President of the Oregon Birding Association
Bring: Rubber boots and walking gear, binoculars, bird book (National Geographic, Sibley Guide, Peterson Guide, etc.), rain gear if needed, water, and quiet voices!
Location: Alder Creek Farm is located at 35955 Underhill Lane in Nehalem. Drive to the end of Underhill Lane, and take the gravel road on the left all the way to its end.
Cost: Free to attend! Tax-exempt donations to Lower Nehalem Community Trust to enable programs like this are highly encouraged, but not required.
This event is for those 10 years of age and older, and please leave your dogs at home – we don't want them scaring the birds.
The tour is also part of the Explore Nature Tillamook Coast series of hikes, walks, paddles and outdoor adventures. Explore Nature programs are hosted by a consortium of volunteer community and non-profit organizations, these meaningful nature-based experiences highlight the unique beauty of Tillamook County and the work being done to preserve the area's natural resources and natural resource-based economy.
This event is supported by Lower Nehalem Community Trust, Visit Tillamook Coast/Economic Development Council of Tillamook County, and the Travel Oregon Forever Fund.