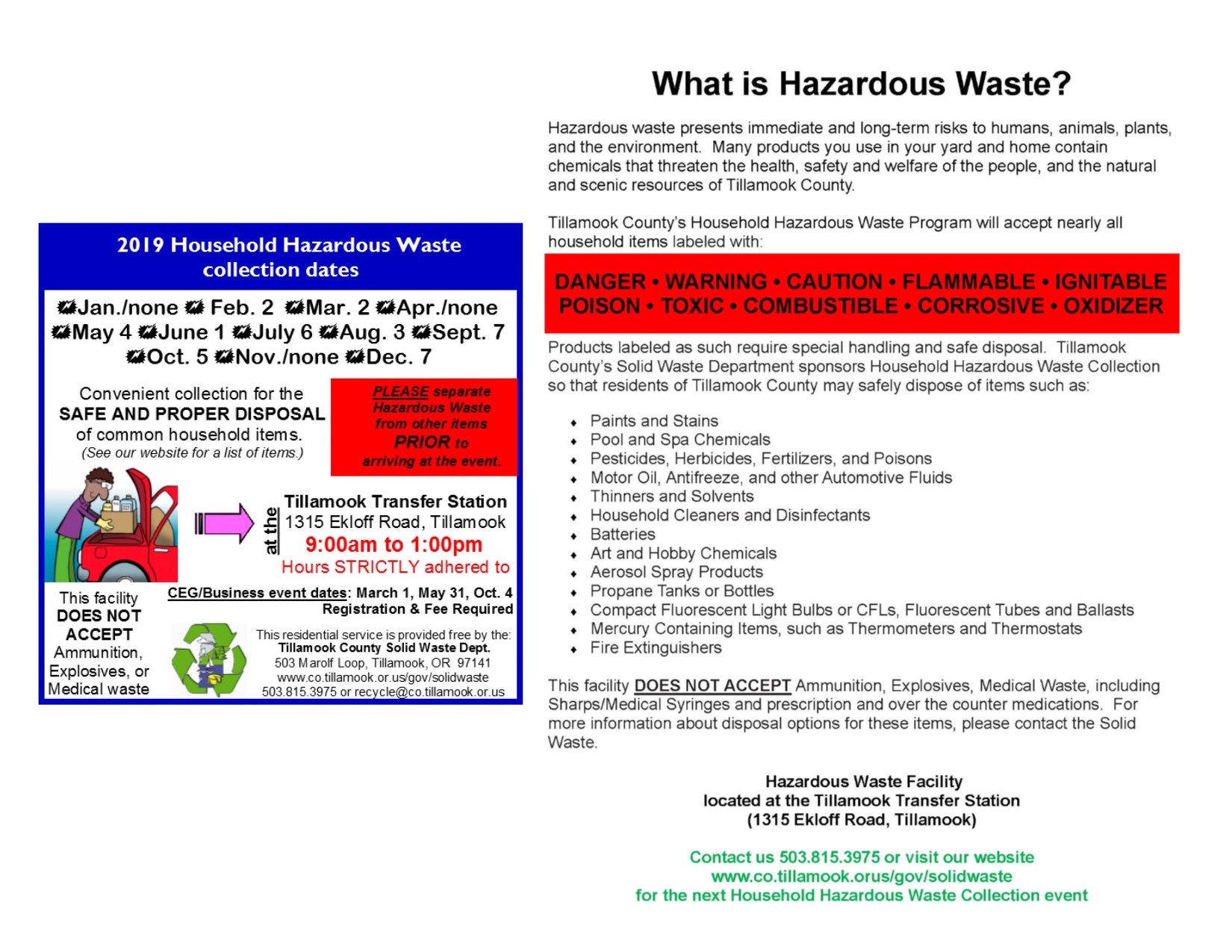 Household Hazardous Waste & Styrofoam Collection
Tillamook County's Solid Waste Department sponsors Household Hazardous Waste Collection so that residents of Tillamook County may safely dispose of unsafe materials from their homes. This event is for residential waste only.  Hours are strictly adhered to, and volume has been heavy necessitating potential waits in line.
BUSINESSES must come on CEG (Business) collection days requiring an appointment and fees m ay apply. CEG dates are: March 1, 2019; May 31, 2019 and October 4, 2019.