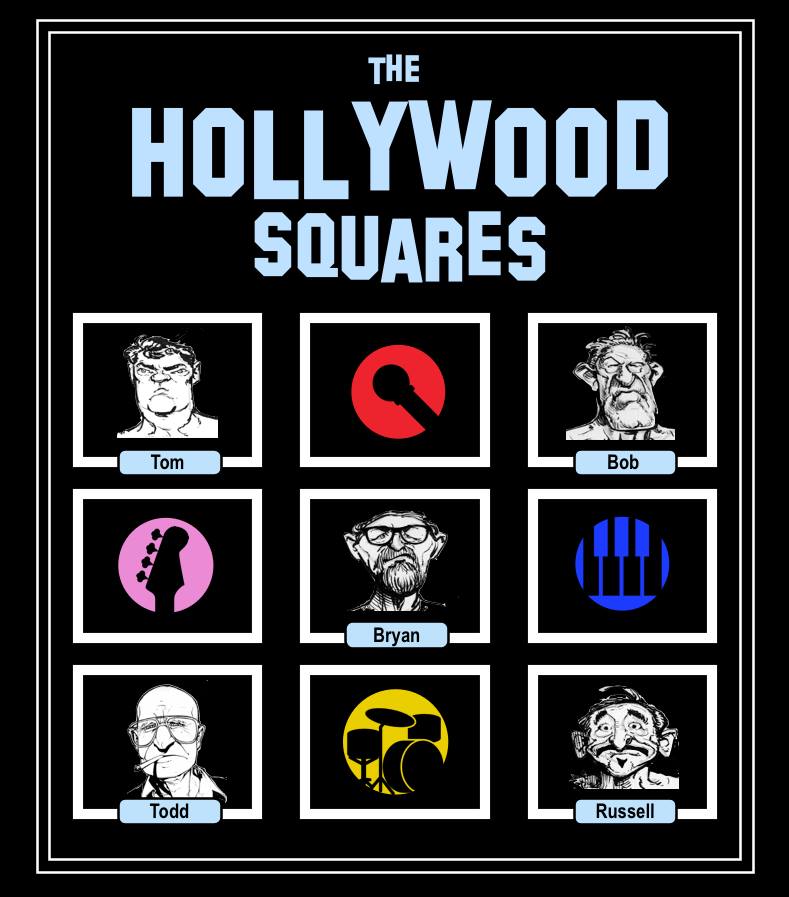 The Hollywood Squares are truly a "13 Nights band." That's because this band was literally formed in the gazebo in Columbia View Park in the winter of 2010, with the idea of playing one 13 Nights show in 2010. In those days, they were known as The Thurgood Marshall Tucker Band. While many non-beer garden fans thought the band would fade into the dustbin of history at 9 pm on that Thursday night, the show was too much fun! (the band was also seen buying drinks for most of St. Helens after the show). The band came back for a 2nd year in 2011 and that packed show was one for St Helens Riverfront District legend (at least in the minds of the band members).
The Hollywood Squares have lived long and prospered (outliving even Spock), playing shows in far-flung music destinations such as Portland, Hood River and even the Oregon Coast. Why? "Because fans just keep wantin' to hear fun-lovin' music for all the people!" The Squares play rock n roll of course, but also add blues and dance music.
Band members include "Steely" Bryan Churchill on vocals & keyboards, Tom "Eruption" Ped on guitar & vocals, Russell "Zoolander" Hanf on drums & vocals, Todd "TNT" Tolles on bass, and Bob "couldn't-think-of-a-nickname-before-press-time" Salisbury on guitar, percussion, & vocals.