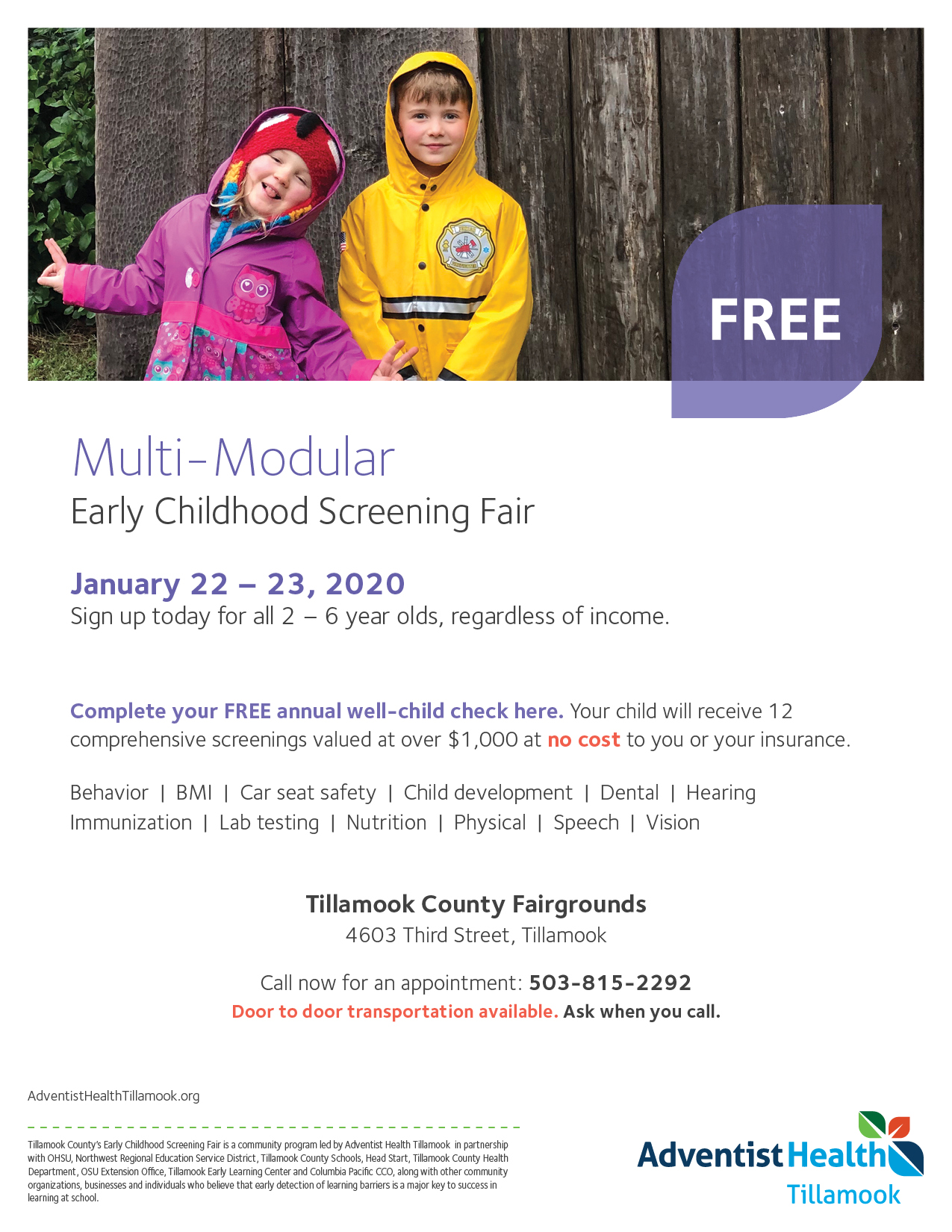 FREE: Multi-Modular Early Childhood Screening Fair
FREE: Multi-Modular Early Childhood Screening Fair
January 22 – 23, 2020
Tillamook County Fairgrounds
Sign up today for all 2 – 6 year olds, regardless of income
Complete your FREE annual well-child check here. Your child will receive 12 comprehensive screenings valued at over $1,000 at no cost to you or your insurance.
Call now for an appointment: 503-815-2292
Door to door transportation available. Ask when you call.
GRATUITA: Feria Multi-Modular de Detección Infantil Temprana
22 y 23 de enero de 2020
Tillamook County Fairgrounds
Inscríbase hoy mismo para todos los niños de 2 a 6 años, independientemente
de sus ingresos.
Complete su examen anual GRATIS para niños. Su hijo recibirá 12 exámenes
completos valuados en más de $1,000 sin costo para usted o su seguro.
Llame ahora para una cita: 503-815-2292 Transporte de puerta a puerta disponible. Pregunte cuando llame.