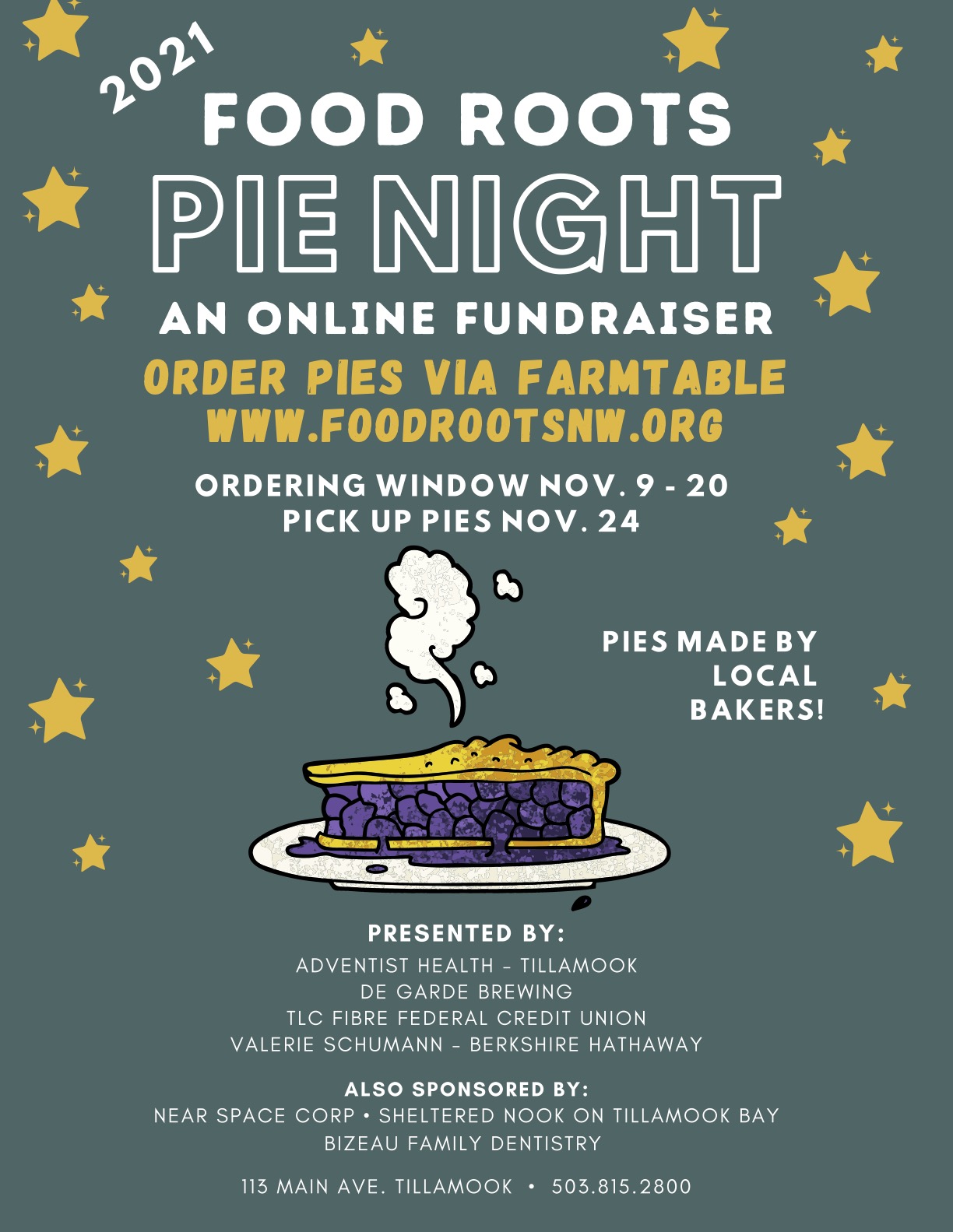 Food Roots PIE NIGHT Virtual Fundraiser
Tillamook area nonprofit Food Roots is hosting its second Virtual Pie Night! Get your appetite ready and get excited to shop these brilliant local creations at Food Roots online local marketplace; the ordering window will be open from Tuesday, November 9th through Saturday, November 20th. To place your pie order visit the FarmTable Marketplace, create a quick customer login, and start pie shopping at 5:30pm on November 9th! Pies will be available for pick up at Food Roots storefront (113 Main Ave. Tillamook) on November 24th between noon and 5:30pm, just in time for Thanksgiving!
Talented North Coast bakers from several of our amazing local community food establishments are supporting Food Roots in this effort by creating and donating more than 90 incredible, artistic, and scrumptious pies, ranging in prices for all sorts of philanthropic budgets. All pies ordered through this fundraiser are 100% tax deductible, just like at our beloved Pie Night Auction community gatherings. And all sales support Food Roots programs and long time work in the North Coast to create a vibrant local food system for the benefit of our region.