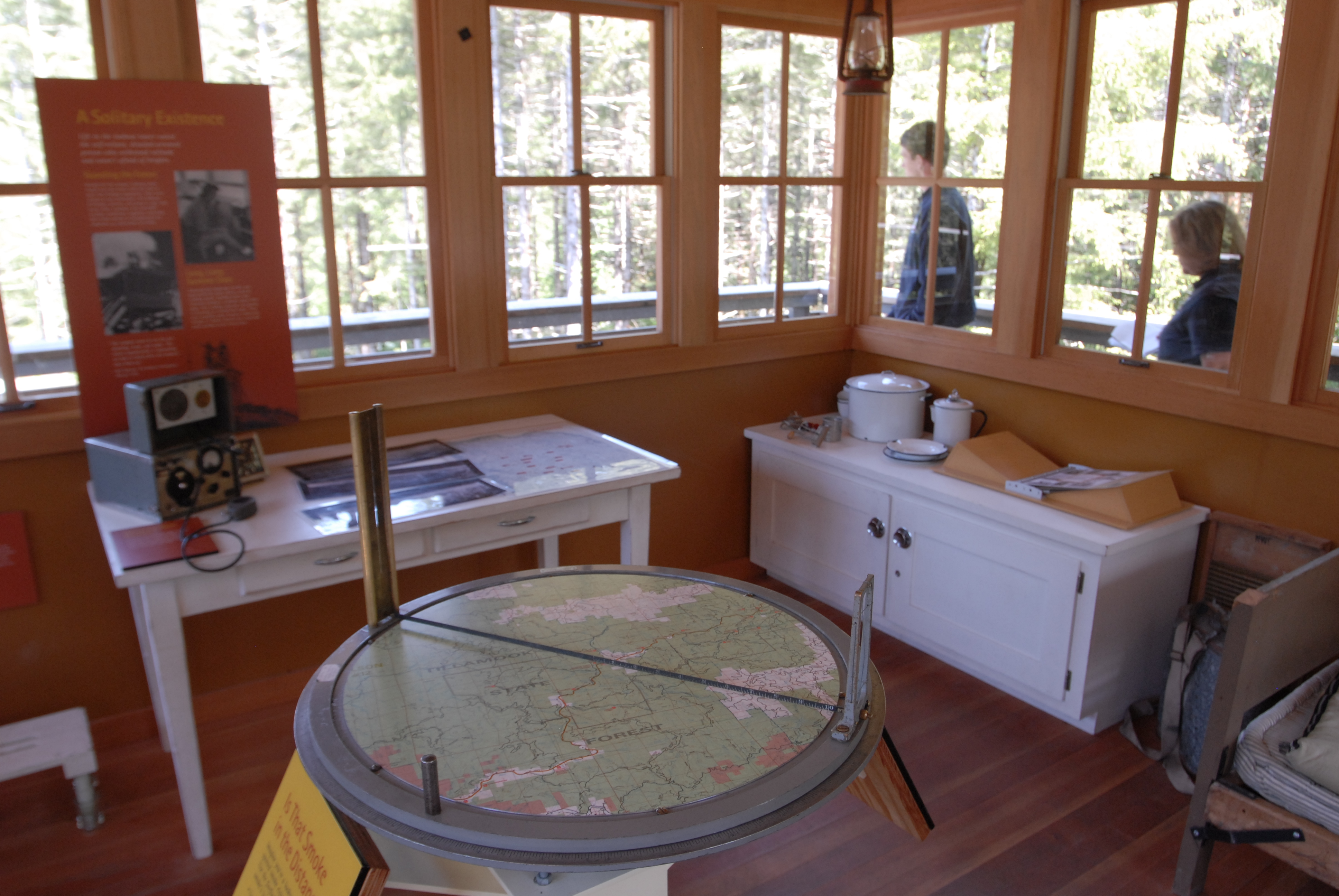 Fire Lookouts | Alone in the Strike Zone
Who would want to live alone, miles and miles from their closest neighbor? Join a naturalist to take a journey through history and discover the dangers that fire lookout men and women faced living high above the canopy. Hear the stories of these brave individuals and see the equipment used on the front lines of fire detection then and now.
Programs are free and open to all ages. For more details, call us at (503) 815-6800, visit our program & event calendar, or like us on Facebook at www.facebook.com/tillamookforestcenteroregon to receive fun forest updates.