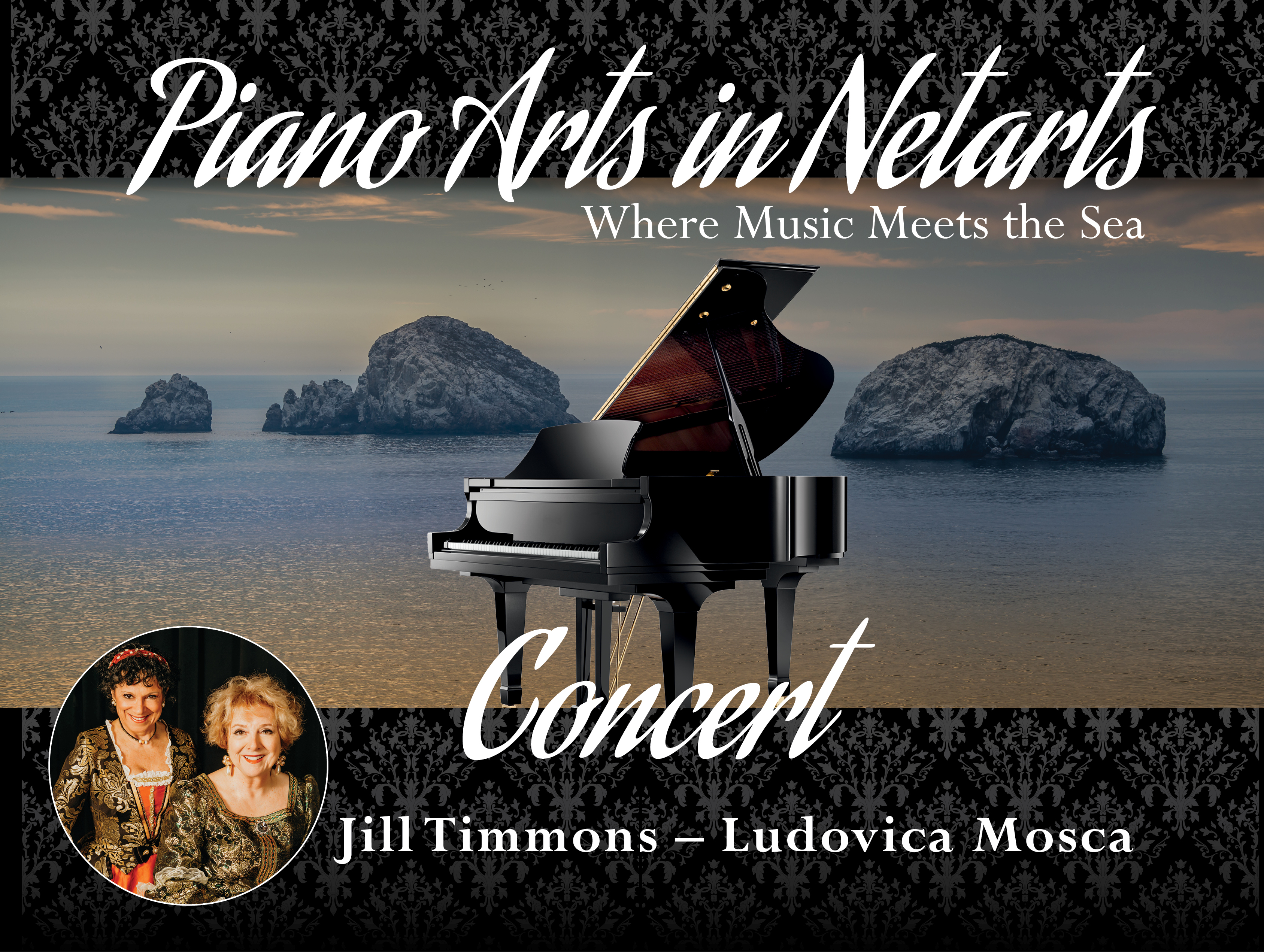 CONCERT – Piano Arts in Netarts Festival
Thursday, September 5, 2019 – 7:30pm
The Goldberg Variations by J. S. Bach
Jill Timmons, piano – Ludovica Mosca, baroque dancer
Netarts/Oceanside Firehouse
(1235 5th St. Loop W, Netarts, OR)
Festival seating.  Post concert reception.
Free–will donation to the Fire Department.
"Timmons soars with the eagles.
She plays with vitality and élan."
Fanfare Magazine 
"She is a sensitive musician…
Her playing is graceful, lyrical, detailed and intimate."
Tim Page, The New York Times
"Mosca played Rhapsody in Blue with virtuosity and quality, always with musical interest and a very flexible rhythmic playing…."
J. Cervelló-El País, Madrid
"… with a delicate touch and a strong technique …."
M.Bavoilliot-Midí Libre-Montpellier, France
Event Partners & Sponsors
Maurice Unis, Classic Pianos & the Yamaha Corporation of America are proud to partner with Artsmentor, LLC and Dr. Jill Timmons by providing premium Yamaha & Bösendorfer pianos for Piano Arts in Netarts.
Netarts/Oceanside Firehouse • Netarts Community Center
Tillamook Chamber of Commerce • Pacific Seafood
Oswego Roofing, Rick Lofton • By the Sea Grocery 
Upstairs Bar and Grill • Mark Swenson, catering
Kevin F. Russo Construction, Inc.
Artsmentor, LLC
Seaworthy Coffee and Gifts • Traci and Jonathan Bean
John Slavick, director of technical services/Classic Pianos
Cyndi Lewis & Rob Trost Real Estate • Wild Thyme Café, Melissa Kelly
Daniel Santos, Custom Interior/Exterior Finishes
Robin Malony & the Dr. T Band • Terimore Motel
Netarts Surf Inn • Theodora Karatzas, festival consultant
Benjamin Fremaux, stage technician
McKenzie Brown, yoga instructor • James Walls, marketing
John Burton, design • Peggie Zackery, administration