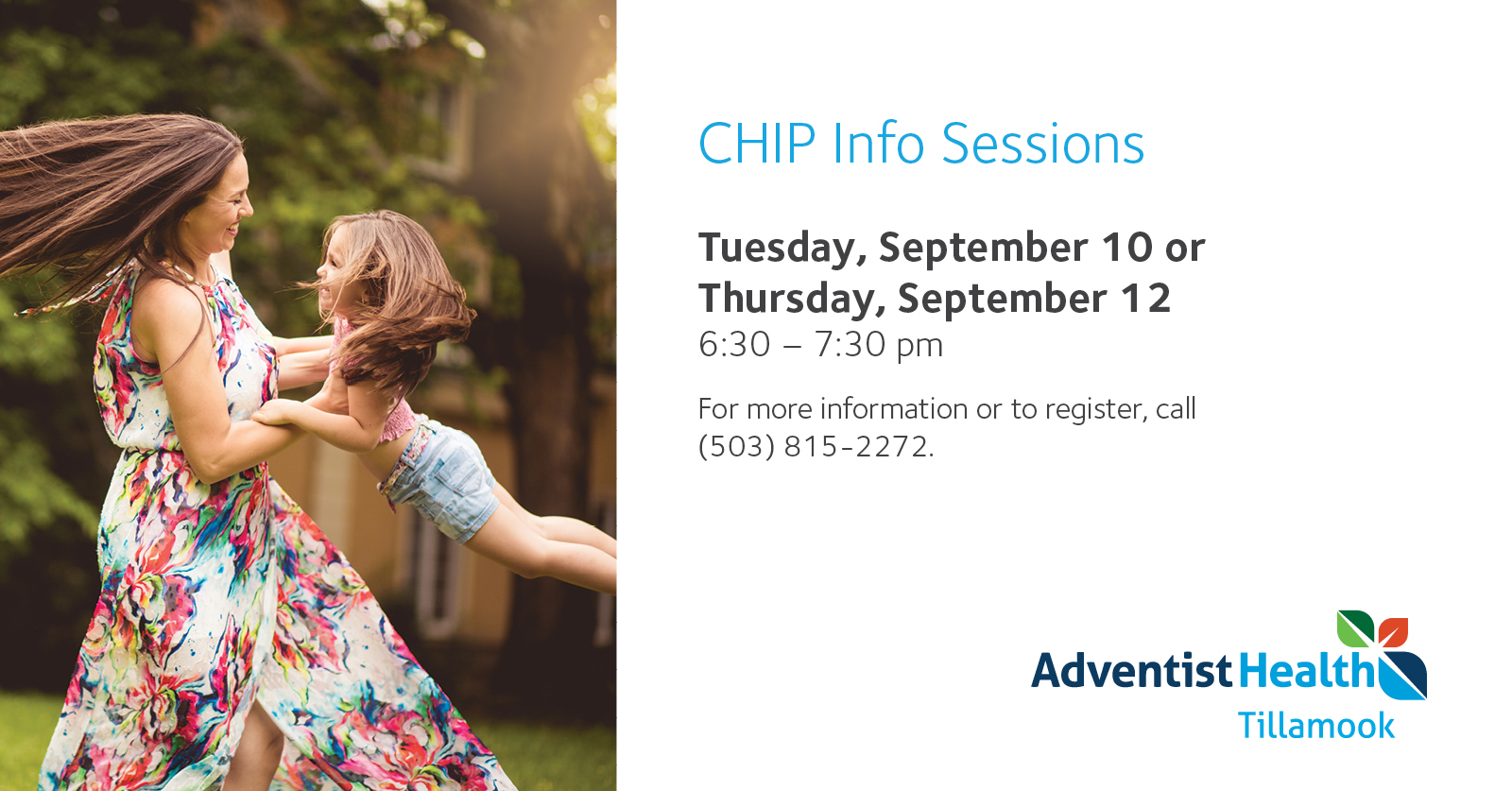 CHIP (Complete Health Improvement Program)
Tuesday, Sept. 10 or Thursday, Sept. 12 6:30 – 7:30 pm
What is it?
• A Lifestyle Medicine Education Program
• Focused on whole-person health
• Facilitated over 12-18 sessions (30-90 days) in a
group environment with dynamic group discussions
and peer support
• Integrates optimal nutrition, exercise and behavioral
psychology principles and tools
CHIP is one of the most scientifically validated lifestyle
medicine programs in the world with PROVEN RESULTS in
improving: cholesterol, triglycerides, fasting blood sugar,
BMI, sleep, resilience and depression.
Visit chiphealth.com to see testimonial videos and
excerpts of the course material.
Attend one of the free informational sessions to learn
more and register for CHIP.
Tuesday, Sept. 10 or Thursday, Sept. 12 6:30 – 7:30 pm
Tillamook Seventh-day Adventist Church
Lower level in back
2610 First Street, Tillamook
For more information or to register, call Ginny at 503-815-2270.