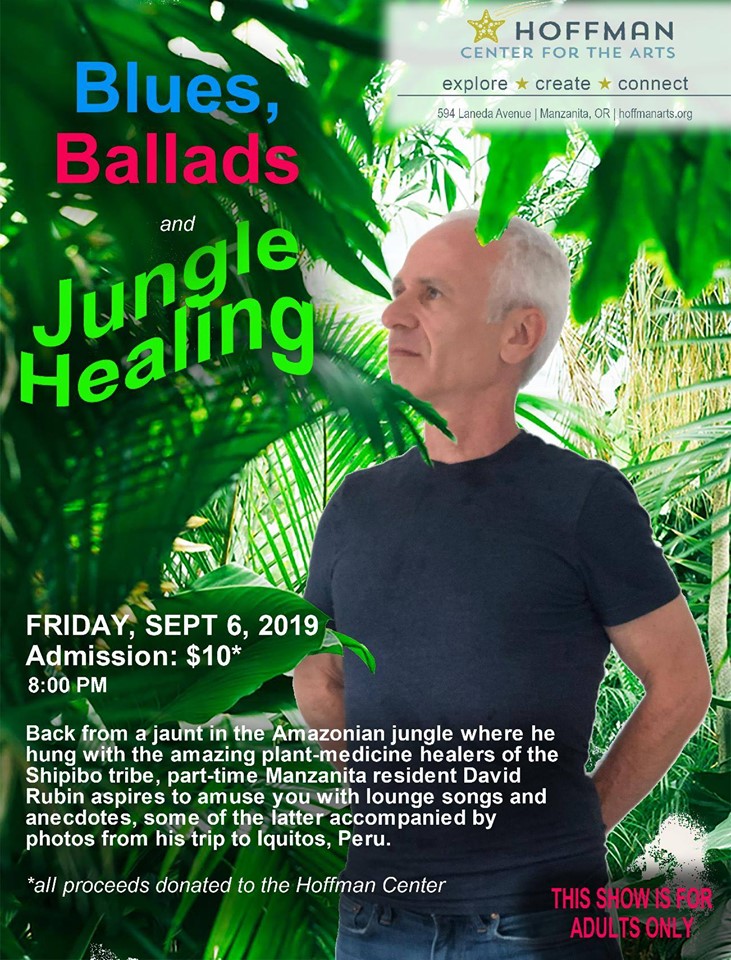 Blues, Ballads, & Jungle Healing
Back from a stint in the Amazonian jungle where he hung with the amazing plant-medicine healers of the Shipibo tribe, part-time Manzanita resident David Rubin aspires to amuse you with lounge songs and anecdotes, some of the latter accompanied by photos from his trip to Iquitos, Peru.
David Rubin divides his time between homes in NE Portland and Neahkahnie. Since transitioning into semi-retirement, he has been pursuing expanded self-awareness and a higher state of consciousness. These pursuits have led him down the paths of singing, meditating, yoga, writing….and, more recently, sacred Peruvian plant medicine. Spend an evening being crooned and raconteured to.
Admission/$10—all proceeds donated to the Hoffman Center!